63 giant pandas born in captivity in 2017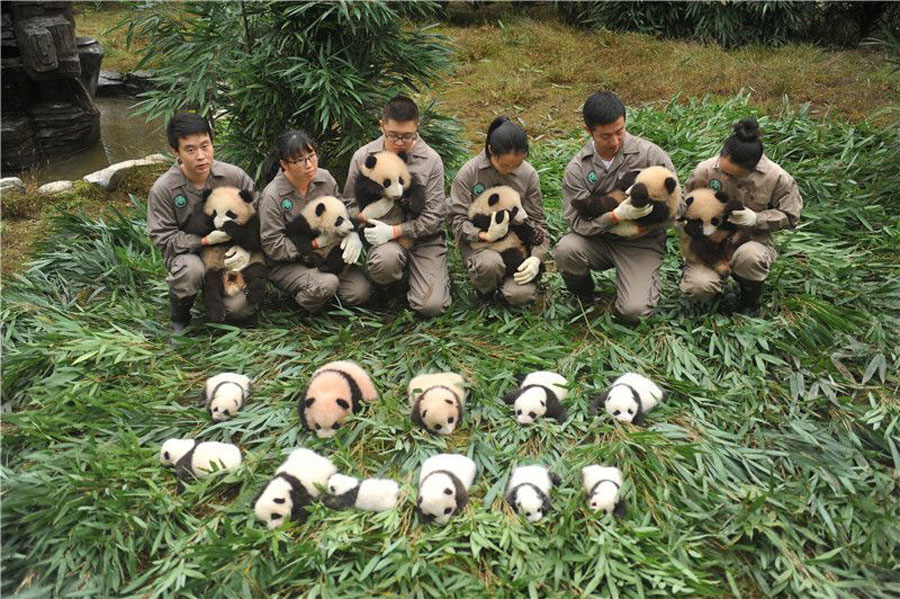 Sixty-three giant panda cubs have been born at animal centers worldwide this year, of which 58 survived, taking the captive population up to 520. [Photo provided to chinadaily.com.cn]
Sixty-three giant panda cubs have been born at animal centers worldwide this year, of which 58 survived, taking the captive population up to 520.
Eleven births took place at the Chengdu Research Base of Giant Panda Breeding, with another 42 at bases operated by the China Conservation and Research Center for the Giant Panda.
The rest were born in France, the United States, Japan, Spain, Belgium and Austria.
The figures were released Monday at the 2017 Annual Conference of the Chinese Committee of Breeding Techniques for Giant Pandas in Chengdu, the capital of Sichuan province.
The three-day event, held at the Chinese Association of Zoological Gardens, attracted more than 260 delegates, including 69 giant panda experts from 13 countries, according to Zhang Zhihe, head of the Chengdu research base.
His base co-organized the event with China West Normal University's College of Life Science in Nanchong, Sichuan.