Are Chongqing 'bang bang' porters a disappearing job?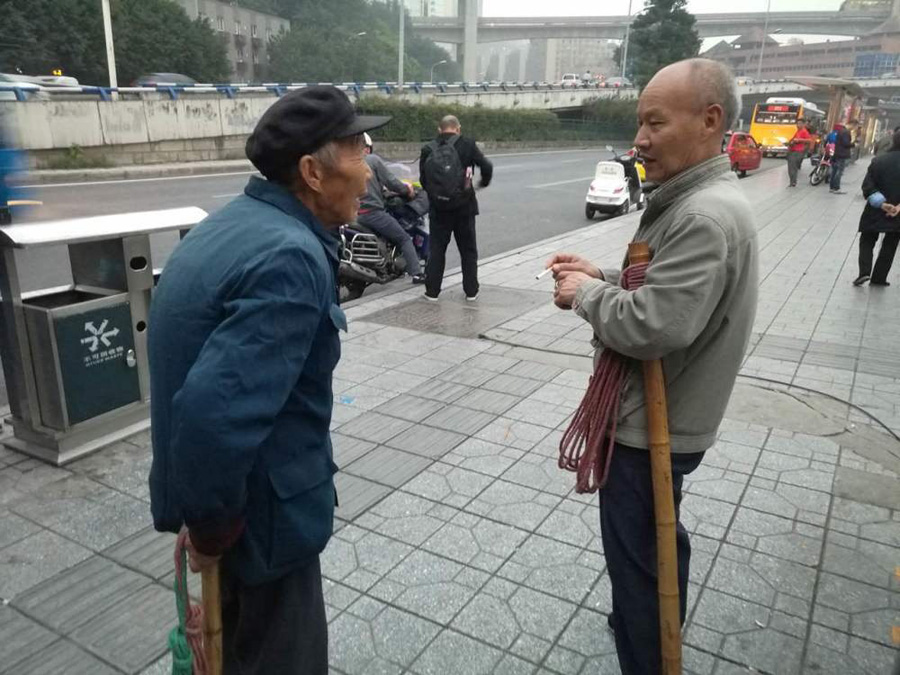 The oldest bang bang, 74-year-old Tang Yongbo (left), in Chongqing. [Photo/chinadaily.com.cn]
In the local dialect of Chongqing, porters with ropes and bamboo poles are called
bang bang
. They are a distinctive group known for helping residents carry heavy items in the mountainous port city along the Yangtze River.
It is estimated that the number of bang bang and their "army of poles" reached half a million when rural labor flocked to the city decades ago, but their numbers are shrinking quickly due to economic development and urbanization, according to the Chongqing Academy of Social Sciences.
This week, the oldest bang bang, the 74-year-old Tang Yongbo, decided to retire and go back to his hometown in Suining, Sichuan province.
Tang has worked for 15 years in Chongqing, mostly at the Chongqing Caiyuanba Railway Station.
"The number of bang bang is declining very fast in recent years," said He Changlin, the director of a 13-episode documentary The Last One. In 2014, to record the life of these porters, he spent a year living and working as a bang bang in Chongqing.
"Now it is estimated that only about 10,000 bang bang remain in Chongqing. Maybe the city doesn't need them anymore."