Bookstore taps demand for Chinese books in Malaysia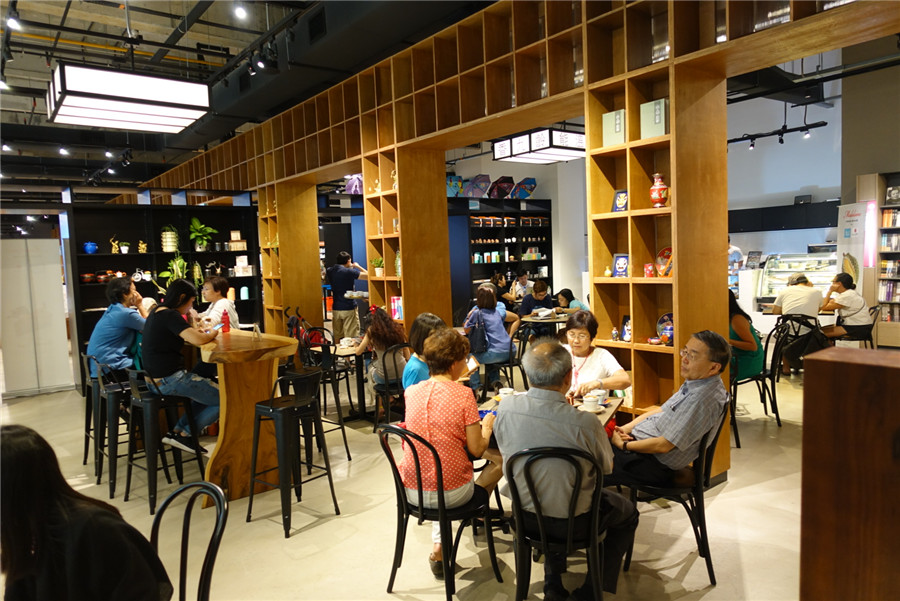 Jiuqiu Bookstore is in a shopping mall in Damansara, a suburb of Kuala Lumpur, the nation's capital, and opens 24 hours a day. [Photo by Yan Can/for chinadaily.com.cn]
A Chinese book shop in Malaysia has welcomed more than 700 visitors a day since opening in May, according to its manager.
Jiuqiu Bookstore is in a shopping mall in Damansara, a suburb of Kuala Lumpur, the nation's capital, and opens 24 hours a day.
It covers 300 square meters, a third of which is taken up by a "coffee zone", and stocks books about China's history, traditional culture and social sciences.
"The store has received a positive response," said manager Leng Wenbo. "Books such as The Art of War and Compendium of Materia Medica, and books on education are popular with our customers."
Malaysia has about 7 million Chinese Malaysians, accounting for 24 percent of the population. Many received a Chinese-language education as children, creating a demand for books in Chinese.
Jiuqiu Bookstore was opened by the Hubei provincial branch of Xinhua Bookstore, a State-owned company from China, in cooperation with Malaysian company Big Bad Wolf Books.
Cheng Si contributed to this story.