Barry Callebaut unveils 'revolutionary' new chocolate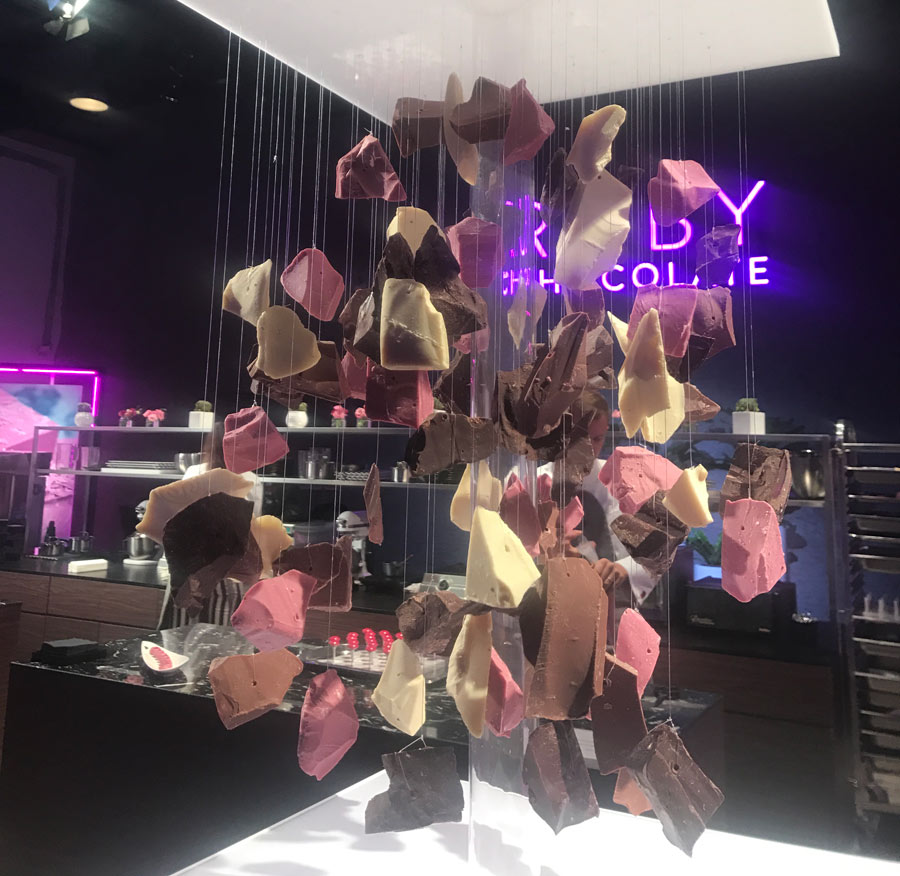 Barry Callebaut, the world's largest cocoa and chocolate manufacturer, unveils Ruby, a pink, berry-flavored chocolate in Shanghai, Sept 5, 2017. [Photo by Xu Junqian/chinadaily.com.cn]
Barry Callebaut, the world's largest cocoa and chocolate manufacturer, announced on Tuesday in Shanghai that it is aiming to revolutionize the chocolate market with its pink, berry-flavored offering.
Named after its color, the Ruby chocolate achieves its unique hue and flavor through a special processing technique of the cocoa beans and not because of artificial additives. The Zurich-headquartered company said it has not applied for a patent for this processing technique, though it claims to own the intellectual property rights to it.
Barry Callebaut, which was formed following the merger between Belgian chocolate producer Callebaut and French company Cacao Barry, is the supplier of some of the world's best-selling chocolate brands like Mondelez, Hershey and Magnum.
"The main purpose of this new chocolate is to excite the market more than drive consumption. We believe it's one of the biggest breakthroughs since white chocolate was introduced," said Ben De Schryver, president of Barry Callebaut's Asia Pacific region.
White chocolate was first commercialized and mass produced globally in the 1930s by Nestle. But it is not considered to be real chocolate in some European markets as it comprises largely of cocoa butter instead of solids.
Schryver noted that the refreshing sweet and sour flavor of Ruby should be particularly appealing to the Asian market, especially in China where chocolates are generally considered "too sweet".
Barry Callebaut first entered China in 2008 when it established a plant in Suzhou, Jiangsu province. As of this year, the plant, which supplies solely to the Chinese market, is expected to reach its maximum annual capacity of 25,000 tons.
The company, which operates in more than 30 countries, added that China is one of its fastest-growing markets, with growth hitting double-digit in recent years.
Statistics have shown that the Chinese market bears great potential for chocolate makers. According to Euromonitor International, Chinese eat an average of just 200 grams of chocolate a year. In contrast, people in other Asian countries like Japan and South Korea consumes about 10 times more.
Contact the writer at xujunqian@chinadaily.com.cn