Four-story building moved 10 meters for railway line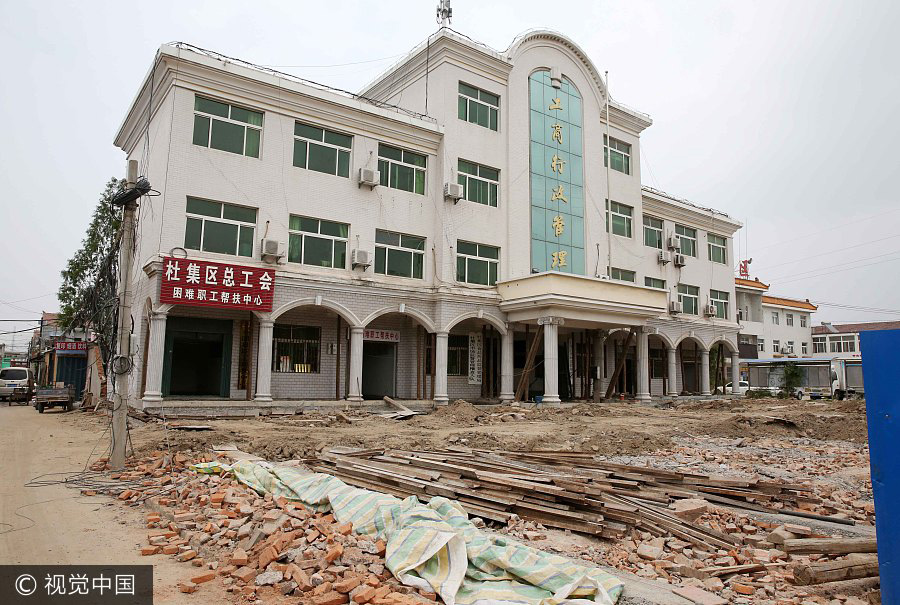 A photo shows the building that has been moved 10 meters horizontally in Huaibei, East China's Anhui province, on July 1, 2017. [Photo/VCG]
A four-story building has been moved 10 meters horizontally to give way for a railway line in Huaibei, East China's Anhui province.
The building, which houses government offices in Duji district of Huaibei, was built in 2001. It is 14 meters tall and has a total area of 1,200 square meters.
A railway line has been planned on the building's site. The line will connect the Lanzhou-Lianyungang Railway and the Beijing-Shanghai Railway.
After authorities considered the environmental impact and economic factors, they decided to move it instead of demolishing it.
Workers started to move the 1,000-ton building at 8 am on June 27, and completed the task of shifting it 10 meters north at 12:37 pm on June 28.