Cartoon Commentary, Xi's HK Visit②: Solicitude warms up Hong Kong
By By Han Xu, Director of Institute of Political Science and Political System, Chinese Academy of Social Science | english.cctv.com | 2017-07-02 15:57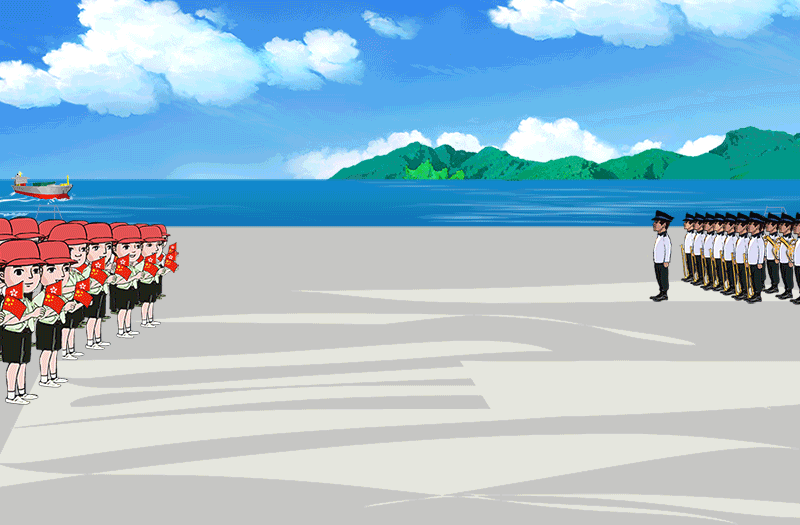 Cartoon drawing by Liao Tingting
On June 29, Xi Jinping, General Secretary of the CPC (Communist Party of China) Central Committee, also President of the PRC (People's Republic of China) and Chairman of the Central Military Commission, arrived in Hong Kong and delivered a glowing speech at the airport.
He expressed his good wishes to Hong Kong people. Xi said he has three objectives for his Hong Kong tour: To express wishes, embody support and plan for the future. He's willing to join people from all walks of life in Hong Kong to review the SAR's extraordinary 20-year journey, sum up its experience and plan the future to ensure the smooth and long-term successful implementation of the "One Country, Two Systems" policy.
In the afternoon, Xi met Leung Chun-ying, Chief Executive of the Hong Kong Special Administrative Region (HKSAR) and heads of the Executive, Legislative and Judiciary of HKSAR, and attended the signing ceremony of Collaborative Agreement on Development of the Hong Kong Palace Museum.
Xi's speech is inspiring; the statement, "Hong Kong's development has always pulled at my heartstrings" moved millions of people. From "wishes" to "support", and to "plan for the future", Xi's speech sent a clear signal: the central government shows great care for Hong Kong.
In the five years since the 18th National Congress of the Communist Party of China, Xi on many occasions has expressed concern over Hong Kong's economy and the lives of Hong Kong people; his encouragement has inspired the Hong Kong people's spirit.
The central government has issued a series of successive favorable policies for Hong Kong in the past five years, creating real development opportunities and broad space for its development.
All the kindness and solicitude from the central government could even warm up Hong Kong.
Xi's visit will inject new energy to promote the cause of "One Country, Two Systems" and long-term prosperity and stability of Hong Kong. It will be a new monument in the developing process of HKSAR.