Forensic expert who speaks for the dead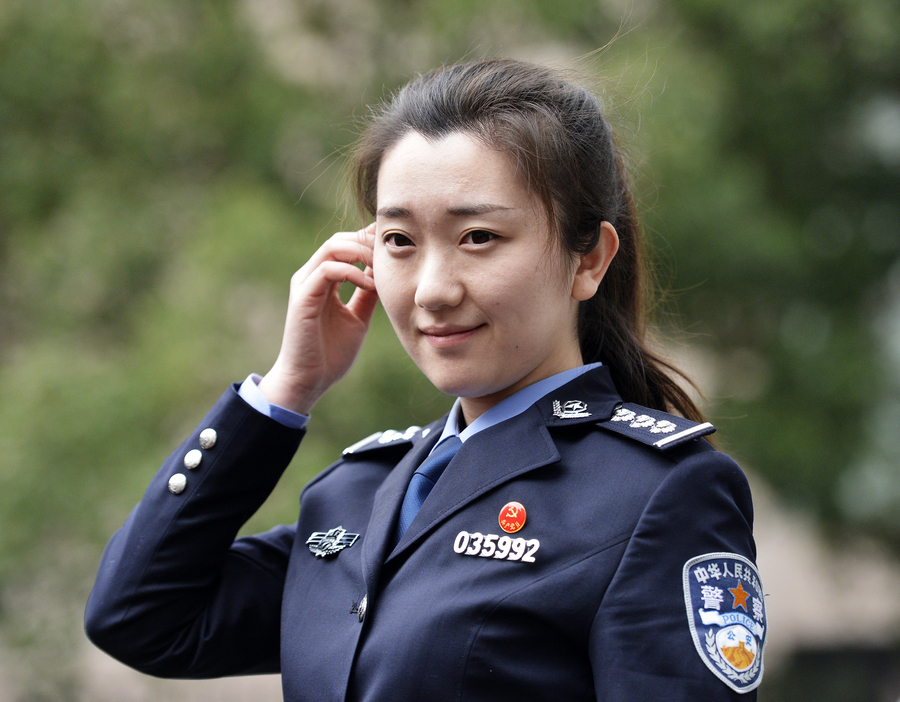 Han Xu in her formal uniform. [Photo/VCG]
On the evening of Feb 27, Han Xu was on her way to the cinema before her phone buzzed. The call was from the local police bureau.
A 60-year-old man was found dead at a hotel. Suspecting it was murder, police immediately called Han Xu, a f orensic expert, for an on-the-spot investigation.
It took Han about half-an-hour to finish her work professionally and extract evidence.
Han, 28, graduated from the Tianjin University of Traditional Chinese Medicine in 2013. She planned to work at a hospital where she interned in Tianjin, but by chance, she learned about an opportunity to become a legal medical examiner at the National Police University of China.
Han has always looked up to her father, who is a policeman, since she was a little girl. She applied to get into the course in Northeast China's Liaoning province and was admitted.
After graduating in October 2015, she came to Central China's Wuhan to work as a f orensic expert.
Han said she was not scared of dead bodies because of her medical training background, though sometimes she finds it hard to read the death notices and see relatives crying.
Besides on-site investigations, one major part of her work is to give a detailed explanation of the cause of death to grieving relatives, as they are more inclined to accept the reality then.
"Corpses don't talk, but we can speak for them," Han said. She has investigated over 100 death scenes in the past year and a half.
Han said her job has also made her treasure time and life more.