Home / China / Environment
Rivers in Zhejiang run clear once more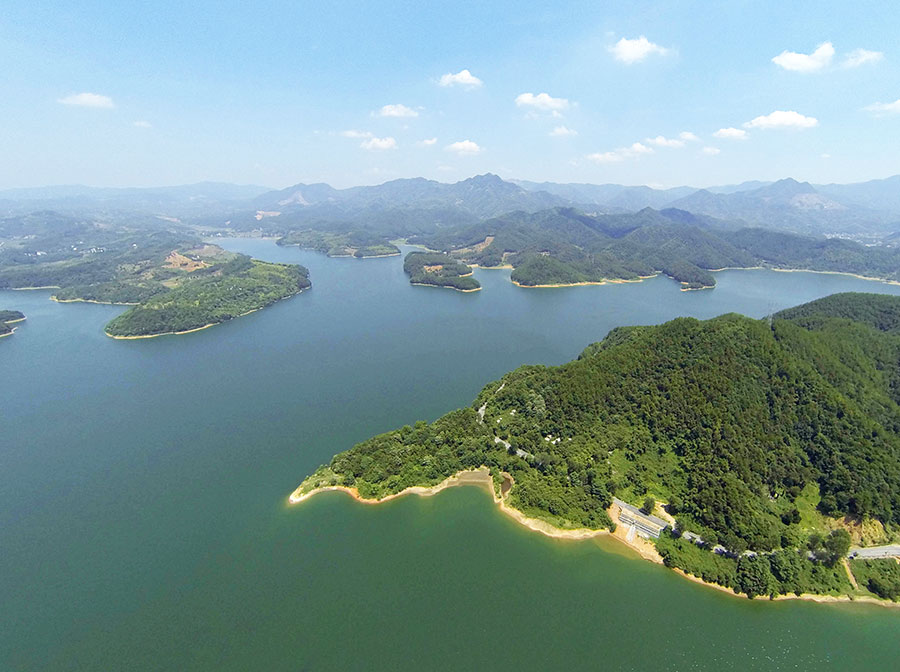 Dongbai Lake in Zhuji city, Zhejiang on Apr 22, 2016. [Photo/IC]
Children play on the grass by the Cuihu Lake in Jinhua city, East China's Zhejiang province. Other kids listen to safety tips before jumping in the lake for a swim. Such a common scene could hardly be seen three years ago. Back then, the lake was black and stinky.
In 2013, a Zhejian business man's offer to pay an official 200,000 yuan to swim in a river for 20 minutes shocked the country. The ploy highlighted the status of polluted waters in a region full of water resources.
Chairman of an optical company, Jin Zengmin, had said he would like to pay the director of environment protection bureau of Rui'an city 200,000 yuan if he dared to swim in a river for 20 minutes. The river was covered with plastic garbage, and sewage from a nearby shoe factories was being discharged into the river.
The incident became a trigger for a comprehensive movement in the province to clean up the water environment.