China's "two sessions", the National People's Congress and the National Committee of the Chinese People's Political Consultative Conference, kicked off Tuesday. The government's move to set the GDP growth target for 2015 at around 7 percent has attracted attention from not only China, but also from overseas.
Here are the some of the quotes from economic experts from home and abroad.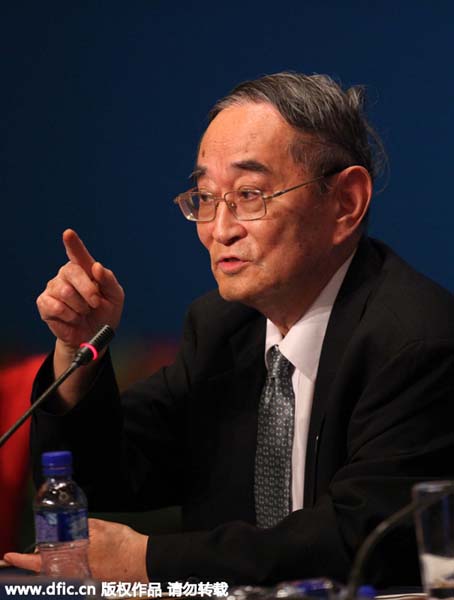 Li Yining, a renowned economist at Peking University
Li Yining, a renowned economist at Peking University
We should remain confident about economic restructuring as the growth rate enters the new normal. Slower development means higher-quality expansion, and the external headwinds from the sluggish global economy will increase uncertainty about domestic growth. Without the property industry, the Chinese economy would lack pulling power. The country should continue to develop the property sector, loosen the home-purchase policies, and offer more affordable and low-priced housing. The country must create new markets to spur consumption and stabilize growth when structural reform deepens.