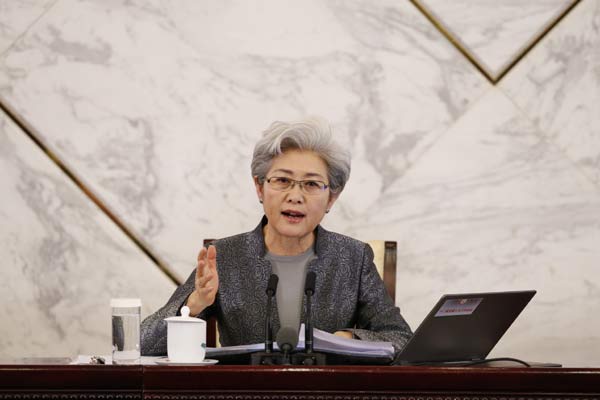 Fu Ying, spokeswoman of the third session of the 12th National People's Congress (NPC), meets journalists from home and abroad at a press conference in Beijing, March 4, 2015. [Photo/Xinhua]
NPC spokeswoman meets journalists
Fu Ying, spokeswoman of the 12th National People's Congress, predicted that China's defense budget is expected to increase by about 10 percent, while meeting journalists from home and abroad on Wednesday morning, a day before the legislature convenes in Beijing.
She also said the new Environmental Protection Law, billed as China's "strictest environmental protection law in history", which took effect this year, will promise a "zero tolerance" policy toward pollution. It carries tough punishments for polluters.
Fu answered questions concerning a variety of issues including anti-corruption, Hong Kong governance, food safety and anti-domestic violence during the 115-minute press conference.