Li Xiaojing is a three-year-old girl from Mengcheng, Anhui province, who suffers from neuroblastoma, a common extra-cranial solid cancer in childhood. She already underwent two big operations and seven rounds of chemotherapy, which cost her family 150,000 yuan ($24,300). But the money to be spent on future treatment poses a financial burden that is too heavy for the family to bear.
To seek help from others, Li's father contacted Wang Zhiyou, a generous beggar known for donating the money he gets to other people in need. Wang came to Anhui immediately to beg on streets with the girl's father.
Wang, 41, is from Yongping, Heilongjiang province. For the last 15 years he has been begging on streets and donating the money to others in need, and was dubbed by some media as "the Northeastern generous beggar".
Wang said he does this because of his own history. At 18, he learned he was adopted because his biological parents were too poor to support more than one child. He understood the hardship of poor people.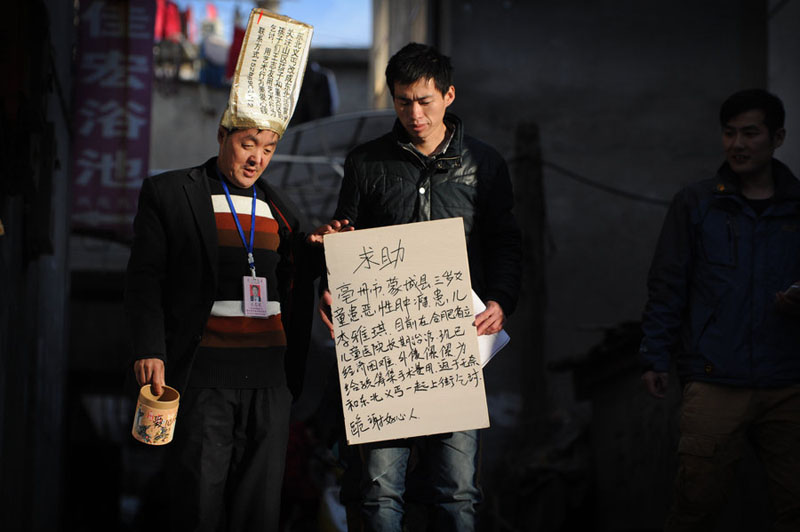 Wang Zhiyou, left, and Li Xiaojing's father, right, beg on the streets in Hefei, Anhui province, on December 15, 2014. [Photo/CFP]