Wei Shaolan, 90, is the only surviving "comfort woman" in Lipu county, Guangxi Zhuang Autonomous Region. She was kidnapped by Japanese soldiers and later coerced into becoming a sex slave at a local wartime military brothel for three months during the Japanese invasion in 1944.
Wei revisits the old site of the brothel on December 2, 2014, saying that 70 years on the lingering painful memories still haunt her.
On her way back home, Wei decides to go and have a look at the house of He Yuzhen, another surviving "comfort woman" in Lipu before she passed away in November.
Local government said it plans to build a memorial at the site to commemorate the victims and serve as a stark reminder to future generations.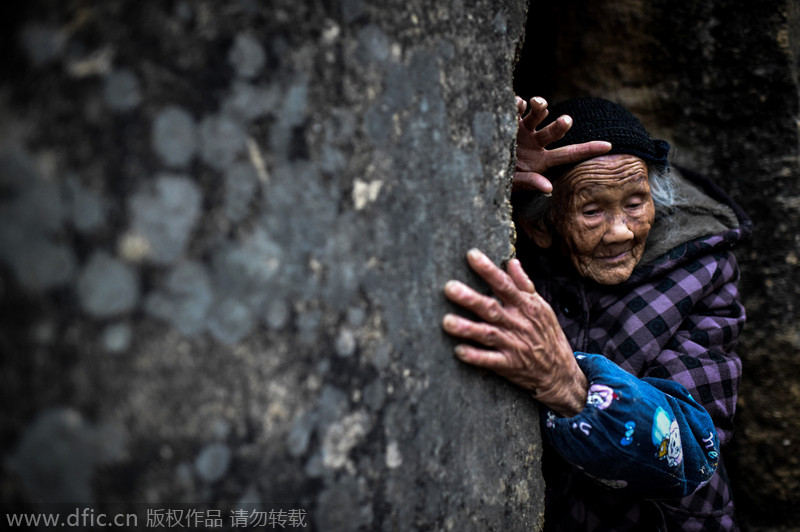 Wei Shaolan leans against a wall at the old site of a Japanese wartime military brothel where she was coerced into becoming a sex slave in 1944, in Lipu county, Guangxi Zhuang Autonomous Region, on December 2, 2014. [Photo/IC]