Beijing West Train Station witnesses about 700 or 800 students coming from Hengshui, Hebei province in the beginning or the end of every month, and back to Henghui a couple days later.
They are migrant students, who study in a full-time boarding school in Hengshui, a small town 274 km from Beijing and return between these two cities for a short five-day reunion with their parents in Beijing.
An increasing number of migrant workers living in the Chinese capital who juggle between their work and children have to choose Hengshui as their children's ideal education place since they cannot take care of their children while working.
The train station sets a passage especially for those students and the school teachers are their chaperons to ensure the students' safety.
Related article: The monthly journey of a migrant student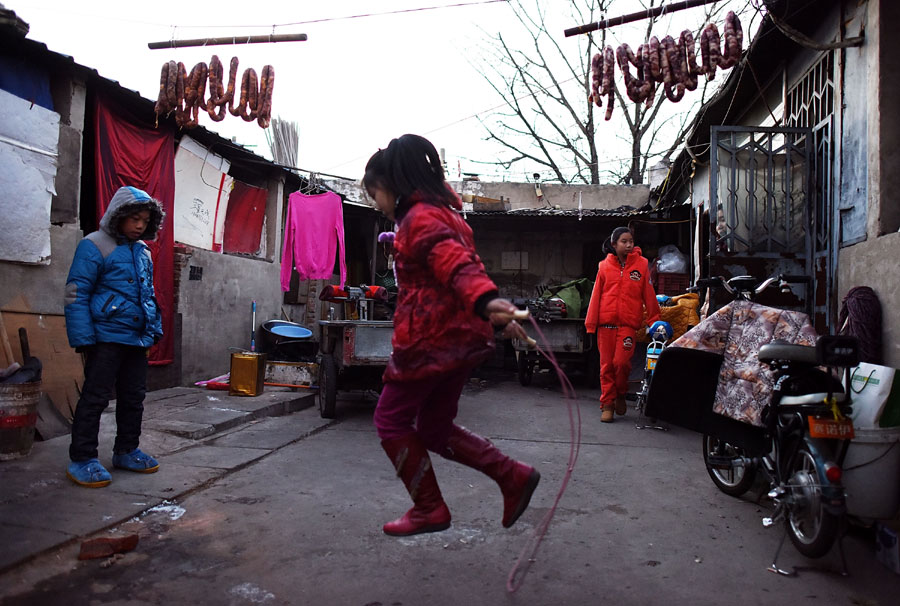 Jiajia and Tongtong (alias) play in the yard during the holidays. They both go to the boarding school and their parents are migrant workers striving for better life. [Photo by Huang Liang/Beijing Youth Daily and Asianewsphoto]