A migrant couple with seven children is struggling to make ends meet and raise their family.
Yang Hongjiang, 47, was divorced 10 years ago and married Yue Huimin, herself a divorcee with a daughter, in Zhejiang province.
They have had six children together plus Yue's daughter but only three children have household registration in their hometown. Last year Yang discovered his other children cannot be enrolled in school if they don't have a hukou.
Yue takes care of the children as a full-time housewife and needs more than 2,000 yuan ($666) which barely covers the cost of food for the whole family. The only income is from Yang, who brings in between 3,000 and 4,000 yuan.
Tough as things are, the couple still has faith they can raise their large family.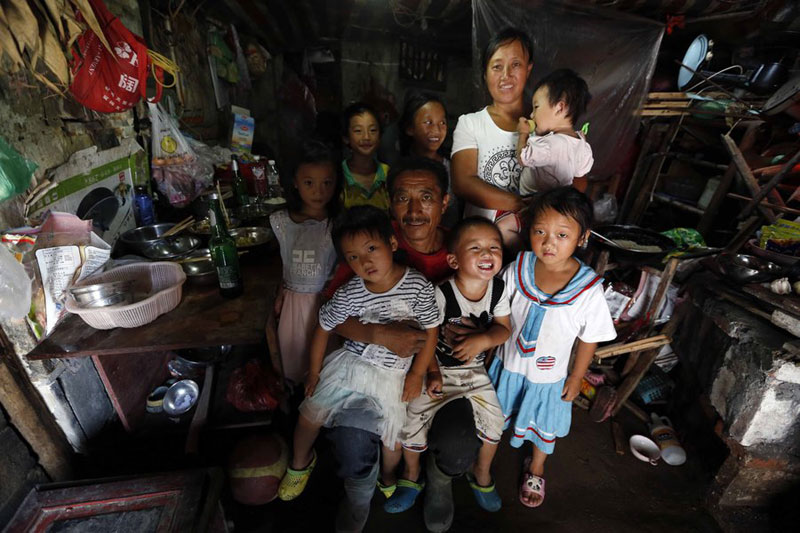 The couple and their seven children, Aug 7. [Photo/CFP]