Derailed train crashes into residences in South China
Updated: 2014-12-03 17:09
(chinadaily.com.cn)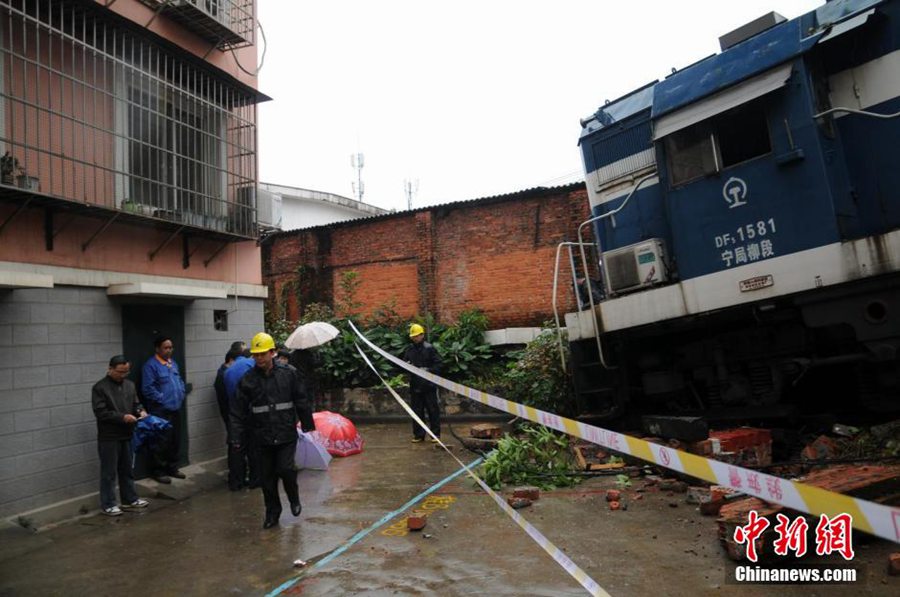 A railway engine undergoing tests swept down a mud wall and crashed into a neighboring residential community in South China's Guangxi Zhuang autonomous region on Wednesday, after derailing at a local locomotive manufacturer.
Nobody was injured in the accident.
The locomotive was running at five kilometers per hour, according to employees of the Liuzhou Locomotive Factory under the Nanning Railway Bureau.
It crashed five meters into the residential community.
Initial investigation found that mechanical breakdown was the cause. The exact cause is still under investigation. [Photo/chinanews.com]
...