Taozi, a 1.62-m-high girl who weighs 80 kg, works at a photography studio in Guilin, the capital city of South China's Guangxi Zhuang autonomous region.
Taozi has worked on her weight problem since she was a junior high student. She even tried aggressive and unhealthy dieting methods to be thinner.
According to her, she has to make more effort to lose weight, like having a little low-fat food on a daily basis and cycling to work instead of taking buses.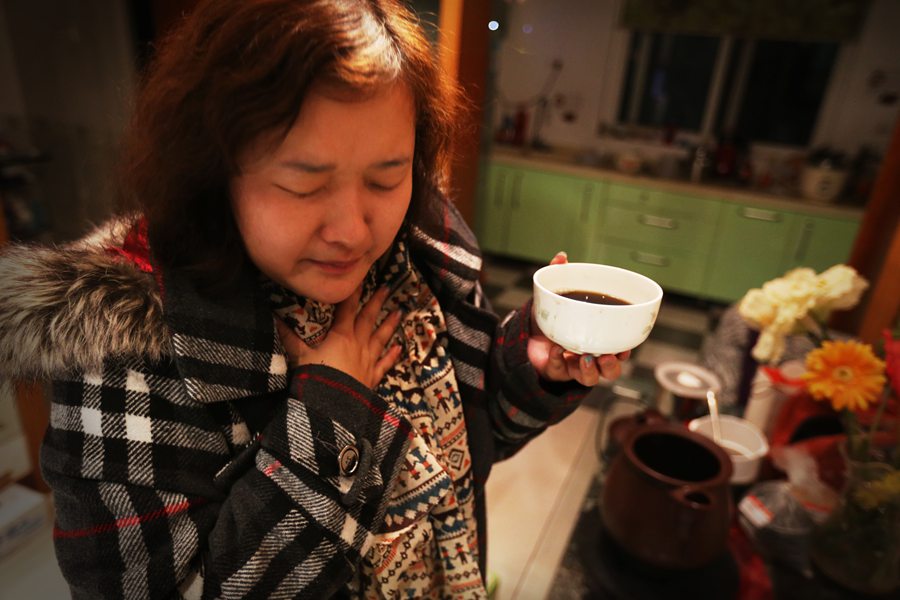 Taozi says she has to take in bitter traditional Chinese medicine daily to lose weight, seen here on Nov 16. She quits soft drinks years ago since starting her weight-loss program. [Photo/CFP]