A 27-year-old man has travelled 73 cities across China and collected more than 8,000 hugs to raise awareness of osteogenesis imperfecta (OI), a rare genetic and inherited disorder characterized by brittle bones.
Na Sutu from Inner Mongolia autonomous region decided last year to travel to 95 cities across China to collect 10,000 hugs for "china dolls", a term used to describe those who suffer from OI. About 100,000 people in China suffer from OI.
Chongqing is the 73rd city he has travelled to and he collected more than 300 hugs there from 11 am to 1 pm on Nov 2.
Na started suffering from a rare disorder 10 years ago, and has not been diagnosed yet.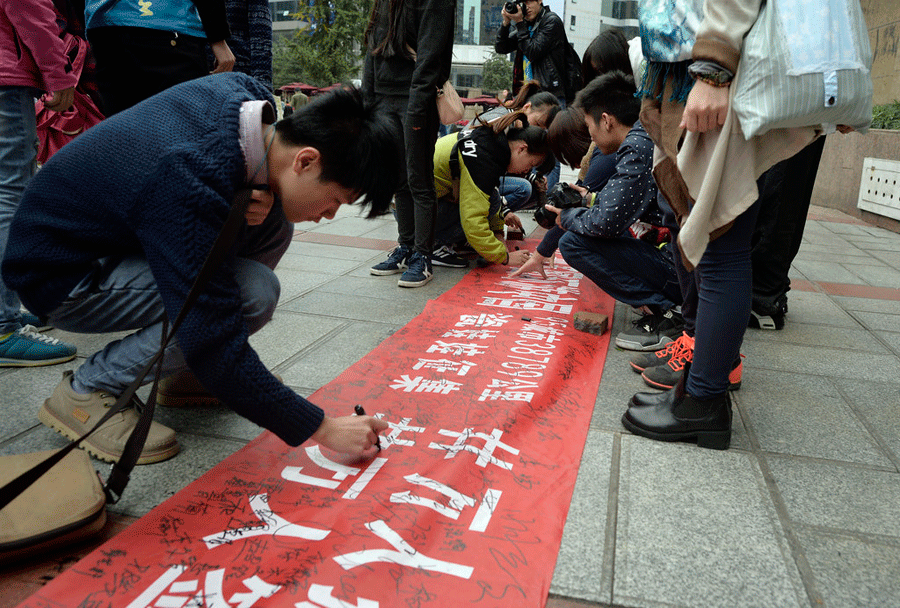 People sign on a banner made by Na Sutu to raise public awareness of osteogenesis imperfecta. [Photo/CFP]