Shandong shelters replicas of famed sculptures
Updated: 2014-09-20 18:19
(chinadaily.com.cn)
The public has never stopped questioning a copycat move since a park in East China's Shandong province opened its doors free of charge to visitors last year. The park, located in Linyi city, displays more than 100 sculptures imitating internationally famed works, including 'The Wall Street Bull', 'The Little Mermaid' and 'Venus de Milo'.
While some citizens praise the park for giving them a chance to appreciate classic works worldwide, others say the practice is suspected to have infringed the copyrighted works. The pictures taken on Sept 19, 2014.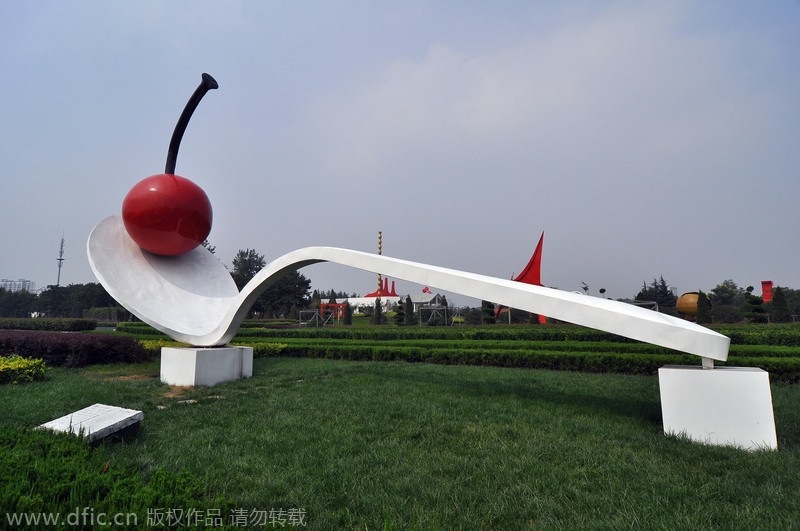 A copycat version of 'Spoonbridge and Cherry' in the International Sculpture Park in Linyi. The original work is in Minneapolis, Minnesota, the US. [Photo/IC]
...