China has made great efforts in recent years to develop its high-speed railway network and most major cities are connected by bullet trains.
Despite the rapid expansion of China's modern system, some older low-speed trains - which Chinese call "green-skin trains" because of their green appearance - still carry passengers in remote areas.
In contrast to high-speed trains that carry mostly urban travelers, the "green-skin trains" possesses a special appeal because the passengers are largely rural people who enliven the carriage with lively conversations and loud laughter.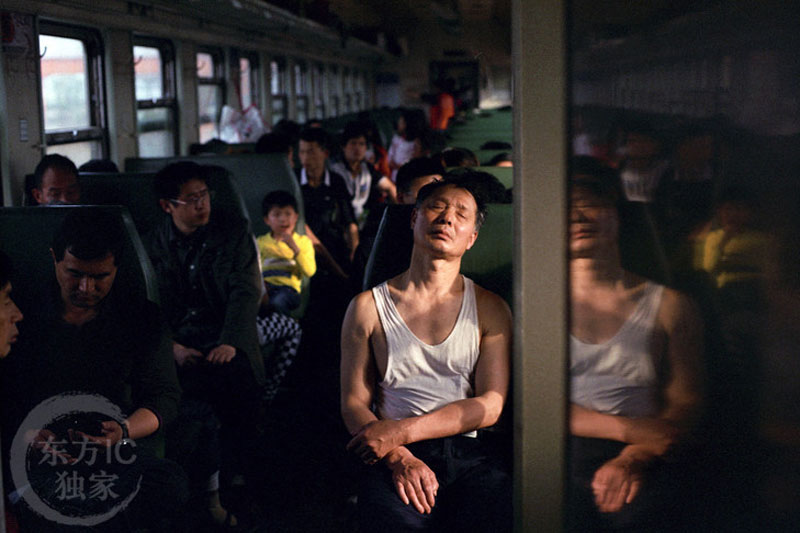 A passenger takes a nap on the train in this image from May. [Photo/IC]