A zoo conducted emergency drills on how to save visitors who have fallen into its bear enclosure on Thursday in Chengdu, Southwest China's Sichuan province.
The bear keepers called the police immediately after finding two visitors, actually two models, who had "fallen" into the enclosure. While waiting for more help to come, zoo employees used long bamboo poles to intimidate the bears after one of the human models was torn apart by the bears with the other receiving serious injuries.
One bear went back to its cave, while the other remained in the open area, which would have made it impossible to save a trapped visitor. The remaining bear was finally subdued by a veterinarian, who arrived three minutes after the models fell.
The injured model was saved and put into an ambulance.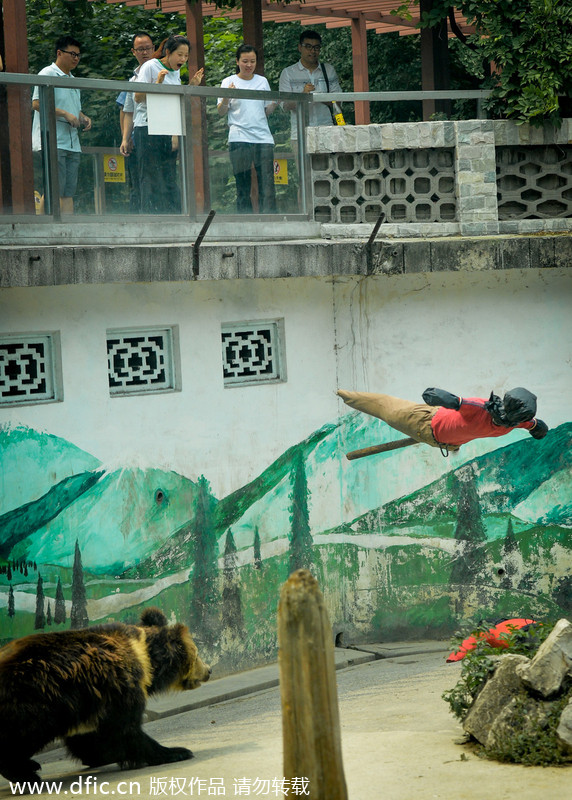 Model visitors fell into a bear enclosure during an emergency drill at a zoo in Chengdu, Southwest China's Sichuan province, on June 19, 2014. [Photo/IC]