Drying for freedom, a documentary by Steven Lake, explores a debate whether to dry clothes outdoors or indoors. Residents in some countries are banned from hanging up clotheslines in open spaces. In other countries, however, the drive to cut carbon emissions makes it urgent to phase out electronic dryers and pass laws granting citizens the right to dry clothes naturally.
In China, residents are legally allowed to air out their quilts and clothes outdoors. Still, there is also some debate regarding appropriate places for drying, such as near a road or windows facing the street.
What follows is a photo collection that shows how residents dry their clothes in China. Comments are welcome.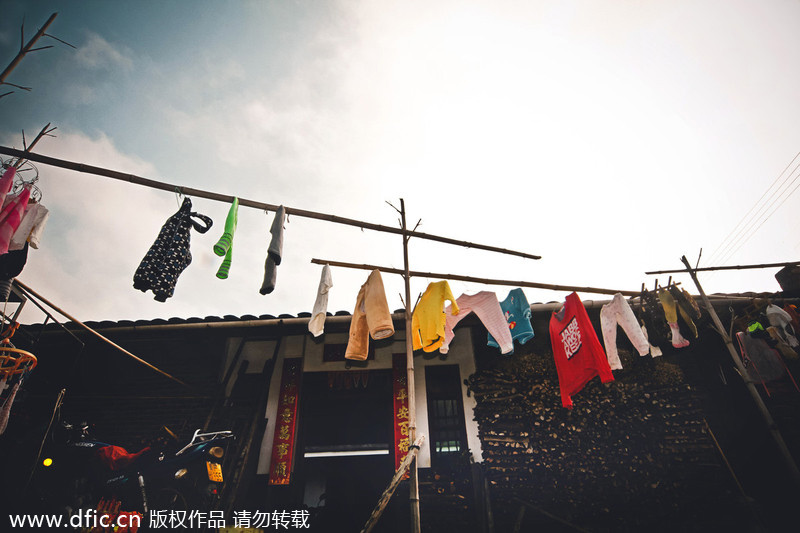 Villagers use bamboo poles to air out clothes in front of their homes in Gutian village, Liancheng city, East China's Fujian province, on Feb 15, 2014. [Photo/IC]