A military airport has sought the help of monkeys to remove bird's nests that pose a threat to flight security, according to the official website of the Chinese Air Force.
The person in charge of a bird-clearing team told reporters that large numbers of migrating birds begin nesting near the airport in March every year, which creates hazards for planes.
The nests must be removed, but shooting them down or knocking them down with bamboo sticks costs much money and effort, he said.
The team has trained two rhesus macaque monkeys to accomplish the job this year, which have removed 180 nests in the past month.
Wang Yue, a superior officer, said birds will not nest in the same place after the monkeys have destroyed their homes.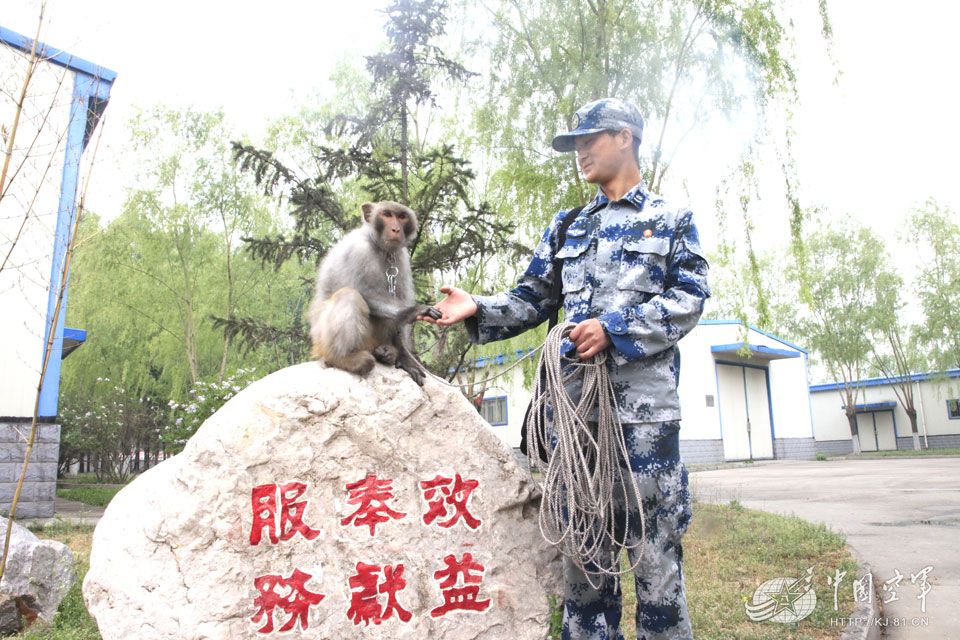 A military officer poses with a monkey. [Photo/chinamil.com.cn]