World Bank should continue reforms
Updated: 2012-02-24 20:43
(Xinhua)
| | | | | | | | | | | |
| --- | --- | --- | --- | --- | --- | --- | --- | --- | --- | --- |
|   | | Comments() | | Print | | Mail | | Large Medium  Small | 分享按钮 | 0 |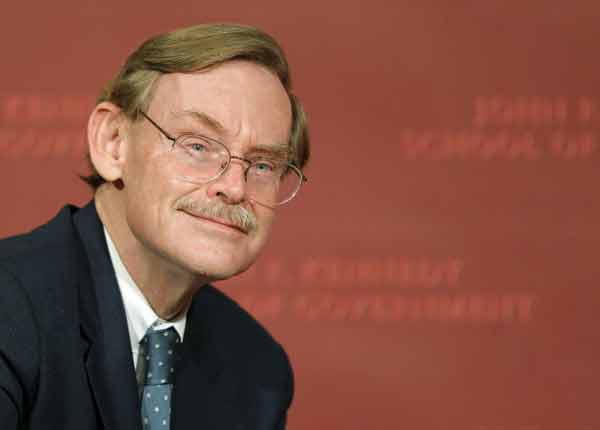 World Bank President Robert Zoellick takes his seat before delivering the 2011 McNamara Lecture on War and Peace at the John F. Kennedy School of Government at Harvard University in Cambridge, Massachusetts in this November 29, 2011 file photo. [Photo/Agencies]
BEIJING - As the World Bank prepares to pick a new chief in April to replace outgoing President Robert Zoellick, the Washington-based group now has a good opportunity to think about what course it should take in line with changing economic realities.
Whoever becomes the new president should continue the reforms that began under Zoellick's leadership.
Over the past five years, the World Bank has pooled a great deal of resources to help developing countries cope with the global financial crisis, boost growth and alleviate poverty.
Moreover, the World Bank has given developing countries a stronger voice in the world arena, allowing them to adapt to changes in an era of globalization and diversification.
"The real challenge for the successor will be whether he or she can continue the World Bank's transition," said Liu Qiao, a professor of finance and economics at Peking University.
A great many things have changed since the World Bank was established in 1945, a time when the United States was the primary growth engine for the post-war world economy.
Contributions to the world's gross domestic product (GDP) growth by developed countries fell to about 30 percent in 2010 from 88.6 percent in 1990, according to data from the International Monetary Fund (IMF).
In contrast, developing economies, particularly Brazil, Russia, India,  China and South Africa, contributed about 60 percent to the world's economic growth in 2010.
"Increased representation for developing countries in the World Bank has been driven by such changes," Liu said.
The World Bank endorsed a 3.13-percentage-point shift in voting power toward developing countries, bringing them to a collective total of 47.19 percent.
Zhao Xijun, deputy dean of the School of Finance at Renmin University, said the amount of influence that developing countries have in the World Bank does not yet match their actual status in the world economy.
He said emerging economies are more willing to enhance cooperation and speak with one voice on international issues, thus creating pressure for the World Bank to accelerate reforms.
"If the World Bank fails to proceed with structural reforms, it risks undermining its capacity or even marginalizing itself in the international arena," he said.
Hot Topics
Wu Ying, iPad, Jeremy Lin, Valentine's Day, Real Name, Whitney Houston, Syria,Iranian issue, Sanyan tourism, Giving birth in Hong Kong, Cadmium spill, housing policy