SHANGHAI - The first hearing of the city's former Party secretary Chen Liangyu, who was axed for corruption two years ago, has concluded in Tianjin, the media reported Thursday.
At the hearing, 62-year-old Chen, the highest Party official ousted in the past decade, said he was "partially responsible" for the misuse of social security funds, the Beijing Evening News said.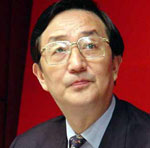 Chen Liangyu
He did not, however, plead guilty during the hearing, which was held on Tuesday and Wednesday at the Tianjin No 2 Intermediate People's Court. A verdict has yet to be reached.
The scandal came to light in June 2006. The latest report released by the State Audit Office said 33.9 billion yuan ($4.8 billion) had been misappropriated from the fund. Most of the money was invested in real estate projects, the report said. As of last April, 8.77 billion yuan was still outstanding.
Chen is one of the few suspects of the scandal yet to be sentenced. The affair involved more than 25 senior officials and heads of State-owned enterprises, one of whom received a suspended death sentence.
Before the scandal, Chen was also a member of the Political Bureau of the Communist Party of China Central Committee.
Chen has been charged with taking advantage of his post to acquire profits for others through business and investments, accepting bribes and dereliction of duty, Caijing magazine reported.
In his 20 years as district governor, mayor and Party secretary of Shanghai, Chen aided his asscoiates by approving business, investment and land use contracts, and granting loans and promotions.
He also helped Zhu Junyi, former director of the Shanghai municipal labor and social security bureau, to provide illegal loans of more than 3 billion yuan from the fund for a Feidian Investment highway construction project.
In return, Chen and his family received bribes totaling 2.4 million yuan, the Beijing Evening News said.
The Shanghai-based Jiefang Daily reported yesterday that a senior executive of Shanghai Shenergy Co Wang Weigong has been stripped of his post both in the Party and Shenergy for his involvement.
Wang allegedly accepted 9.33 million yuan from Feidian Investment general manager Zhang Rongkun for putting Zhang in contact with Chen, Caijing magazine reported.