The government will provide comprehensive service to the foreign media next year with timely dissemination of more authoritative information, Minister of the State Council Information Office Cai Wu pledged Tuesday.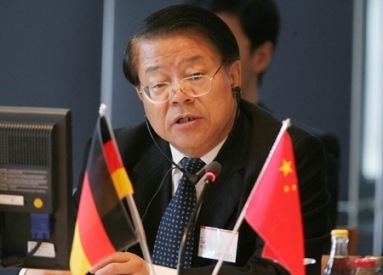 Cai Wu
He noted the improved service provided to foreign journalists during the 17th National Congress of the Communist Party of China in October was much appreciated.
"They (the foreign media) welcomed the unprecedented openness of the congress and the service provided during the period," Cai told China Daily.
"This is a good sign, and we will continue to be more open in the coming year, and provide satisfactory service for all media."
Addressing a New Year reception for the media, Cai said the country is braced for some of the most exciting moments in its modern history.
Next year will see an array of important events, including the Beijing Olympic Games and the 30th anniversary of China's reform and opening up.
An estimated 30,000 foreign journalists are expected next summer in Beijing to cover the Games.
Cai promised that China would "comprehensively" implement the State Council order granting foreign journalists more freedom to report in China in the run-up to, and during, the Games.
"Please set your minds at rest we Chinese always keep our promise," Cai told foreign journalists attending the reception, which drew more than 300 representatives from ministries, embassies and news organizations.
"We will further improve our news briefing system and improve the quality of the news service," said Cai.
"At the same time, we sincerely hope that through efforts by friends in the media circles we present to people around the world a true China that adheres to reform and opening up, promotes harmonious development and commits itself to building a moderately prosperous society," he said.
Over the past year, the office held more than 70 press conferences and issued several white papers on food and product quality as well as the country's political system.
Seiichiro Yamaguchi, Beijing bureau chief of Fuji Television Network, said China has been opening more fields to foreign reporters with more ministries holding press conferences this year.
"I hope the mechanism can continue, and improve," he said.