TOKYO -- Japanese Prime Minister Yasuo Fukuda is expected to make his first visit to China next week in an effort to forge closer ties with its Asian neighbour, news reports said on Monday.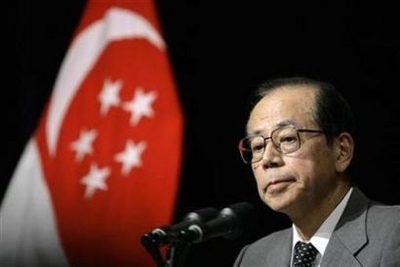 Japan's Prime Minister Yasuo Fukuda speaks during a news conference on the sidelines of the 13th Association of South East Asia Nations (ASEAN) Summit in Singapore November 21, 2007. [Agencies]
Fukuda would likely stay in China from December 27 until December 30, Kyodo news agency said.
The Japanese prime minister would hold talks with Chinese President Hu Jintao to "reaffirm with the goal of strengthening cooperation in economic, energy and environmental fields", Kyodo quoted unnamed government sources as saying.
Japan and China held high-level economic talks in Beijing earlier this month.
Both governments have agreed to work to resolve the differences on the issue of the East China Sea. The leaders will discuss measures to jointly develop gas fields in the sea, according to the sources. 
Meanwhile, the two leaders are expected to reach an agreement on promoting exchanges at youth and popular levels as next year will mark the 30th anniversary of the Japan-China Peace and Amity Treaty.
Another topic likely to be on the agenda is enhancing cooperation on environmental and global warming issues.
Ties between Tokyo and Beijing had been frosty for years due to former Prime Minister Junichiro Koizumi's visits to a war shrine seen by many in Asia as a symbol of Japan's past militarism.
Just over a year ago, Abe made an ice-breaking visit to China at the start of his term, which has been followed by a thaw in ties between the two nations.