SHANGHAI - Yahoo China has won a lawsuit it brought against a local search engine operator over unfair competition, Yahoo China's owner, Alibaba.com, said on Thursday.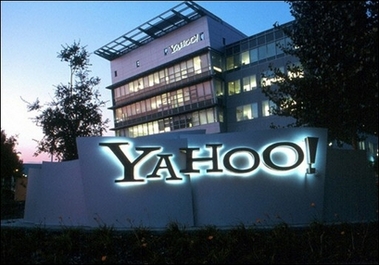 Yahoo corporate headquarters in Sunnyvale, California. The compnay recently invited the top 25 answer givers on its free online service "Yahoo Answers" to a ceremony at its headquarters to celebrate the first anniversary of the service which uses volunteers to answer questions on any topic sent in by Internet users. [AFP]


Related readings:


IBM and Yahoo to challenge Google


Everybody turns to search engines


Google suffers setback in copyright case


Yahoo! China chief resigns after 40 days


Yahoo China head quits after barely 40 days


Operator of Yahoo China eyes acquisitions


Official CNNIC sued on hooligan software charges


Yahoo China and former exec in brewing legal battle


Music industry prepares lawsuit against Yahoo China


Music companies to sue Yahoo China over music linking


Yahoo, AOL to charge some e-mail senders

Beijing's Second Intermediate Court ruled that Beijing Sanjiwuxian Internet Technology, operator of the Qihoo search engine, must stop competing unfairly and compensate Yahoo China for damages and legal costs, Alibaba said in a statement.

Beijing Sanjiwuxian was also required to make a public announcement clarifying "incorrect allegations," the statement said, without specifying the size of any possible damages.

A Beijing Sanjiwuxian spokeswoman said the firm would appeal the verdict.

Yahoo China's suit had claimed that Qihoo's 360safe software prompted users to uninstall the Yahoo Toolbar by making users believe the toolbar was 'malware' - software that users download unknowingly and is difficult to remove.

Qihoo is run by Zhou Hongyi, a former Yahoo employee who sold his Internet search business to U.S.-based Yahoo Inc. in 2003 and had remained with the firm after that.

Yahoo Inc. took a 40 percent stake in Alibaba, folding its own China business into Alibaba and making a $1 billion payment in exchange.

Zhou left shortly after it was announced last year that Alibaba would take over Yahoo Inc.'s Chinese operations. He now is chairman for Qihoo, whose investors include venture capital heavyweights Sequoia Capital and IDG.

Zhou previously took legal action in Beijing alleging defamation against Yahoo China.

Both Zhou and Alibaba founder Jack Ma are known in China's Internet world as highly vocal and opinionated entrepreneurs, each building his company from scratch to become the business leader in its respective area.

Zhou's company, formerly known as 3721, was virtually synonymous with search in China when Yahoo bought it in 2003.

He was a highly visible figure before the purchase, and continued to freely express his views after the deal even as 3721 stumbled under competition from Google and Baidu, China's current Internet search leader.