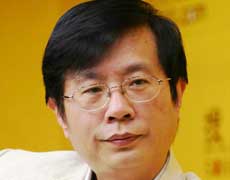 Xie Wen, decided to leave his position as Yahoo China's president for personal reasons, the company said in a statement on Tuesday. [File Photo]

Shanghai - Yahoo China's president has resigned after barely 40 days on the job, said its Chinese owner Alibaba.com, which is revamping the Internet search firm in an effort to make it profitable.

Xie Wen, who was chief executive of Chinese financial Web portal Hexun.com before joining Yahoo China, decided to leave his position for personal reasons, the company said in a statement on Tuesday. He had formally joined Yahoo China on October 17.

"Essentially, he's left for personal reasons," said Alibaba communications director Christina Splinder, declining to elaborate.

Xie will become a strategic advisor to Alibaba, while Yahoo China's head of strategy development Zeng Ming will serve as acting president, the company said.

Xie could not be located for comment.

A Chinese internet industry analyst, who declined to be named, said Xie's resignation might be a result of conflicting opinions on the way forward for Yahoo China, which has been restructuring since Alibaba, China's largest e-commerce firm, took it over a little more than a year ago.

"They're still in the middle of a transition, so I think there's going to be a lot of changes in Yahoo China," said the analyst.

Yahoo China was absorbed by Alibaba last year when Yahoo Inc. of the United States bought a 40 percent stake in Alibaba for US$1 billion.

Alibaba founder Jack Ma said in September that Yahoo China would become profitable in 2007 after a year of restructuring and doubling staff to 800.

China is the world's second-largest Internet market, but researchers say Yahoo China lags far behind Baidu Inc., which has roughly half of the market, and Google Inc.