Music industry prepares lawsuit against Yahoo China
(Reuters)
Updated: 2006-07-05 10:44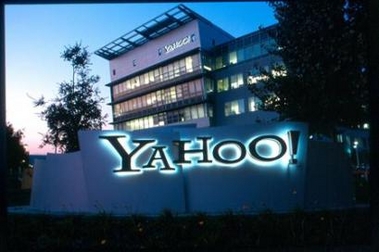 The Yahoo corporate building is seen in an undated file photo. The world's biggest music companies are preparing a lawsuit against Yahoo China for copyright infringement as part of the industry's efforts to crack down on piracy. [Reuters]
The world's biggest music companies are preparing a lawsuit against Yahoo China for copyright infringement as part of the industry's efforts to crack down on piracy.
"Yahoo China has been blatantly infringing our members' rights. We have started the process and as far as we're concerned we're on the track to litigation," said John Kennedy, chairman and chief executive of the music industry trade group the International Federation of the Phonographic Industry.
"If negotiation can prevent that, so be it," he added.
Yahoo China officials could not immediately be reached for comment.
Yahoo China is a partnership between Internet giant Yahoo Inc, which owns 40 percent of the business, and China's Alibaba.com. The IFPI has blasted Yahoo China's search engine for providing links to Web sites that offer unlicensed music downloads.
In a speech in Shanghai in May, Kennedy said China was the most exciting new market in the world for the music industry but that online piracy "threatens to strangle the fledgling legitimate digital music market before it has hardly evolved."
Kennedy singled out Yahoo China and Chinese Internet search leader Baidu.com, which was ordered by a Beijing judge last year to stop directing users to music download sites.
The music industry has relied on an anti-piracy strategy of lawsuits against illegal music services and their users paired with growth in legal music services like Apple's market-leading iTunes Music Store. The UK music trade group BPI is currently suing the Russian Web site AllofMP3.com.