Chinese celebrities shine in Chinese painting style photos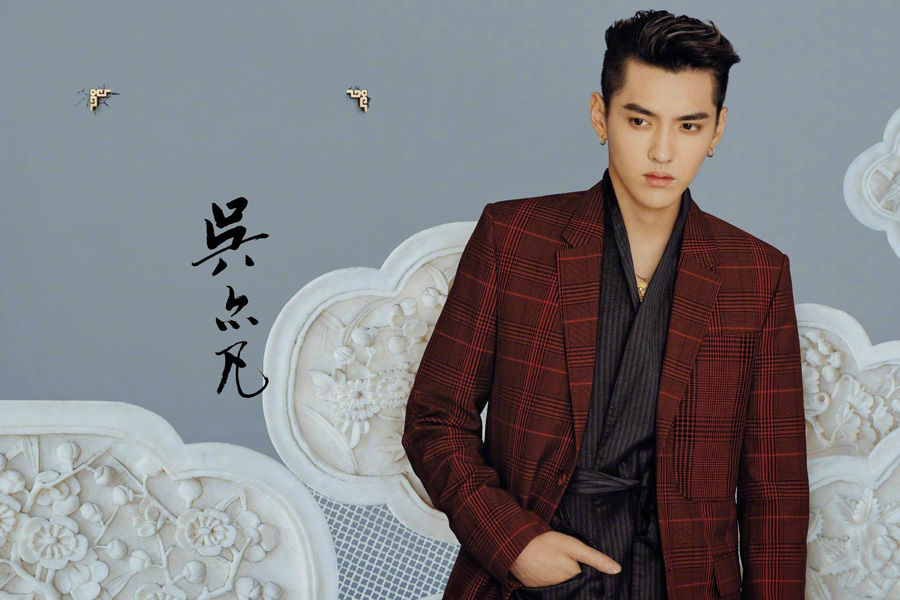 Chinese actor-singer Kris Wu poses for the latest issue of fashion magazine Esquire. [Photo/Official Weibo account of Our Street Style]
Eight Chinese celebrities are featured in a series of Chinese-style photos for the latest issue of fashion magazine Esquire.
Actually, many Chinese celebrities have embraced Chinese-style photos before.
Most of these fantastic photos are the creation of renowned photographer Sun Jun.
Born in Jiaxing in East China's Zhejiang province, Sun grew up in a water town and had a strong interest in classical literature which laid a solid foundation for his future career.
Relatives reading Chinese poems, pictures drawn by friends, the scenery in his hometown, pepper Sun's recollection of his childhood.
In comparison with other domestic photographers who tend to follow the latest fashion trends in foreign countries, Sun has always focused on Chinese beauty.
Reputed as the most poetic photographer in China, Sun once said: "Do not call me a photographer or artist. Instead, I am just a normal person chasing my beloved things."