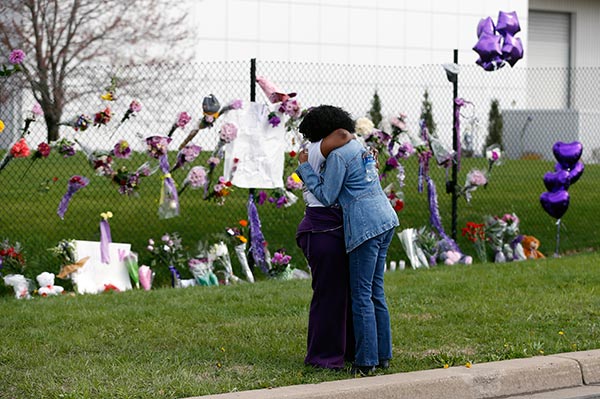 Prince died of an accidental overdose of the painkiller fentanyl in April. Fans embrace near a makeshift memorial outside Paisley Park, the home of the late rock superstar. [Photo/Agencies]
Also featured will be thousands of artifacts from his personal archives, "including iconic concert wardrobe, awards, musical instruments, artwork, rare music and video recordings, concert memorabilia, automobiles and motorcycles".
Standard tickets will cost $38.50, but VIP tours will be offered for small groups priced at $100 or more.
Tours will last about 70 minutes, starting every 10 minutes, and each group is expected to include 2530 guests. Graceland officials expect 1,500 to 2,000 guests on peak days. No walk-up sales will be allowed.
The plan requires rezoning approval from the city, which posted documents about the plan on its website. The planning commission hearing is scheduled for Sept 20 and the City Council will consider it Oct 3.
"Chanhassen will be pleased to demonstrate to the thousands of visitors to Paisley Park the same hospitality and respect that Prince enjoyed during his time in Chanhassen," Mayor Denny Laufenburger said in a statement.