Ice Bucket Challenge Coming to China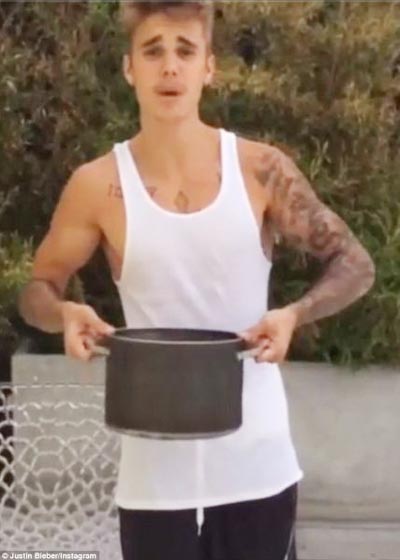 Canadian singer Justin Bieber poses with a pot of ice water in a video posted on his Instagram account.
Many public figures from IT, showbiz, and sports have joined the Ice Bucket Challenge to raise funds for ALS research.
Celebrities taking on the challenge include Bill Gates, Tim Cook, Mark Zuckerberg, as well as Justin Timberlake, Jimmy Fallon, and Robert Downey Jr.
Troubled musician Justin Bieber even challenged US president Barack Obama.
It's also coming to China with actress Ye Xuan, singer JJ Lin, and director Ning Hao taking part.
The challenge involves people getting covered with buckets of ice water on video, posting those videos on social media and then nominating others to do the same.
Those who refuse to take the challenge are asked to make a donation to the ALS charity, which initiated the game.
And many of those who've taken the challenge donated as well.
The ALS charity has received donations of over $10 million since the game started over 2 weeks ago.