Prince Harry split is 'amicable'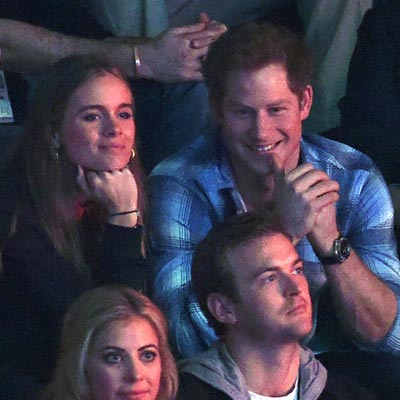 Cressida Bonas and Prince Harry [Photo/Agencies]
Britain's Prince Harry's split from Cressida Bonas is "amicable".
The 29-year-old royal and the 25-year-old socialite have reportedly separated after two years of dating, and despite claims the prince called time on the romance because he found Cressida too "needy", insiders insist the decision was mutual.
A source told MailOnline: "Unfortunately it is true, they have split up. But this suggestion that the prince supposedly 'dumped' Cressida because she was 'too needy' is so wide of the mark.
"It is a very amicable split and they are still very much the best of friends. They have just decided to go their separate ways."
Several friends believe the pair - who recently sparked speculation they were set to get engaged after making their first public appearances together - will eventually get back together once Cressida, who recently graduated from dance school and is currently working for a marketing company, decides what she wants to do next.
Another source said: "Cressie is only 25 and pretty young for her age at that. Prince Harry will be 30 this year and is at a different stage in his life. He is incredibly fond of Cressie and understands that she wants to do something with her life and with her career before she considers settling down.
"It wouldn't surprise me in the slightest if they got back together in a few months time."