Jay Chou's nunchucks confiscated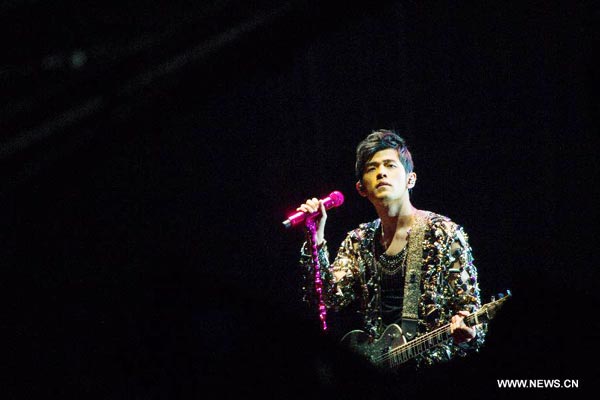 Chinese singer Jay Chou performs during his concert in Nanjing, capital of east China's Jiangsu province, Nov 9, 2013. [Photo/Xinhua]
Chinese singer Jay Chou's weapon-like stage prop - nunchucks - were questioned for their safety and confiscated at the Sydney Airport in Australia.
Jay Chou, who rose to fame for using Chinese elements in his modern pop songs, recently performed in Sydney, Australia on April 11. According to his crew, upon arrival, officers from the Australian customs and security office questioned the nature of Chou's nunchucks, a type of martial arts weapon consisting of two sticks connected at one end by a short chain or rope.
Chou and his crew were interrogated by the Australian authorities and in the end, all 28 nunchucks were confiscated.
Chou intended to use his nunchuks as a part of a dance performance for his hit song "Nunchucks." Chou reportedly asked the organizers to purchase replacements, who couldn't find places to buy the items in time for his concert. The concert organizers turned to local fans for help and eventually managed to collect enough nunchucks in time for the singer's performance.