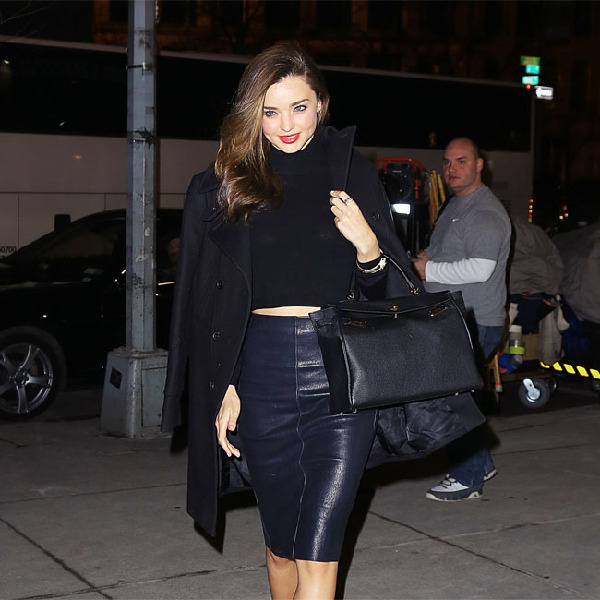 Miranda Kerr [Photo/Agencies]
Miranda Kerr has reportedly been estranged from her family for "over a year."
The Australian supermodel, who split from Orlando Bloom in October after three years of marriage, cut off contact with her father, John, mother, Therese, brother, Matthew, and grandmother, Ann, following a bitter feud early last year.
The family exposed the cracks in their relationship with Miranda, who was unveiled as the new face of H&M this week, for the first time as they made an emotional public plea to the 30-year-old beauty to visit them with her three-year-old son, Flynn, in a new episode of the Australian docudrama series, 'Family Confidential,' set to air on the country's ABC1 channel on Tuesday.
Therese, who moved on from her role as the managing director of Miranda's Kora skincare range in February 2013 and used to speak to her every day, penned a "love letter" to her daughter on the show and claimed: "Miranda's life is so different now (and) she's surrounded by yes people all the time. It's so important for me to be real, to be true, to be who she needs me to be."
John also revealed that 'Pirates of the Caribbean' star Orlando was the one who informed them that he and Miranda split.
He said: "I remember him saying 'we're always going to be family' and that's how we'll treat Orlando, Miranda and Flynn. We're all family."
But he admitted he wished his daughter had never found fame, saying: "I wish she was just a normal, everyday girl, I really do."
According to the New York Post's Page Six, a spokeswoman for Miranda said the model "wasn't able to be back in Australia to film this episode due to her busy international work schedule but is grateful to her parents, brother and extended family in Australia for their ongoing support and love. The Kerr family have a special and unique bond and I'm sure this intimate insight will be viewed fondly by all."
News of the feud comes as a surprise as Miranda posted a old picture of herself in bed with Ann and Therese on Instagram on December 5 with the caption: "Family love".