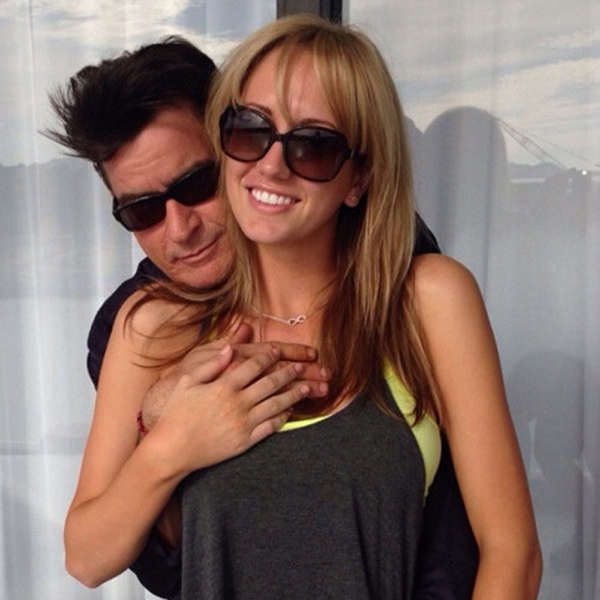 Charlie Sheen and Brett Rossi [Photo/Agencies]
Charlie Sheen claims he has got married.
The 'Anger Management' star said on Sunday he married his porn star girlfriend, Brett Rossi, while on their trip to Iceland over the New Year.
Posting a picture of them together outside the former French consulate building in Reykjavík - where a 1986 Cold War summit was held between then US president Ronald Reagan and USSR leader Mikhail Gorbachev - Charlie wrote on his Twitter page: "this is the house ware M Gorbachev R Reagan did some epic. it's also where S and I GOT MARRIED! c #RumorMilUhPede. (sic)"
'S' is a nickname for Brett, 24, who also goes by the name Scottie.
If Brett and Charlie have married, she is the 48-year-old star's fourth wife, after Donna Peele, whom he wed between 1995 and 1996, Denise Richards who he married in 2002 and split from in 2006 and Brooke Mueller who was wed to Charlie from 2008 to 2011.
Earlier today, Charlie had paid another romantic tribute to Brett, uploading a picture of her sniffing a rose, and writing: "jus wen ya thot the "idea" of a perfect rose was bred by an ordained magistracy of all things groovy SHE arrived. (sic)"
Charlie is also father to four children: Sam, nine, and Lola, eight, with Denise and four-year-old twins Bob and Max with Brooke.