Taiwan TV host Jacky Wu sentenced to jail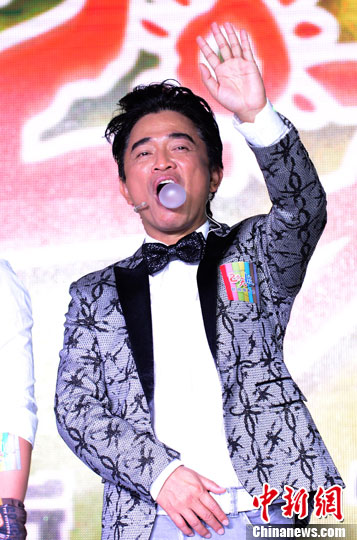 Jacky Wu hosts and co-hosts numerous variety shows, such as long running popular Taiwan variety show Guess. [Photo/Chinanews.com]
Jacky Wu or Wu Tsung-hsien, a renowned television host from Taiwan province, has been sentenced to prison for
22 months with a 3-year probation.
The TV celebrity lost a legal battle that started last year when he was sued by authorities accusing him of corruption.
Wu lost money after investing in struggling electronic company, Alpha Photonitek Corporation, a couple of years ago.
He was found guilty of colluding with the former president of Lien Ming Mobile Technology, a local listed electronic company, and tunneling over 30 million New Taiwan dollars (US$990,000) from Alpha by forging deals between the two companies.
In addition to the prison sentence Wu has also been fined 3 million New Taiwan dollars (US$99,000).