Ashley Tisdale plans small wedding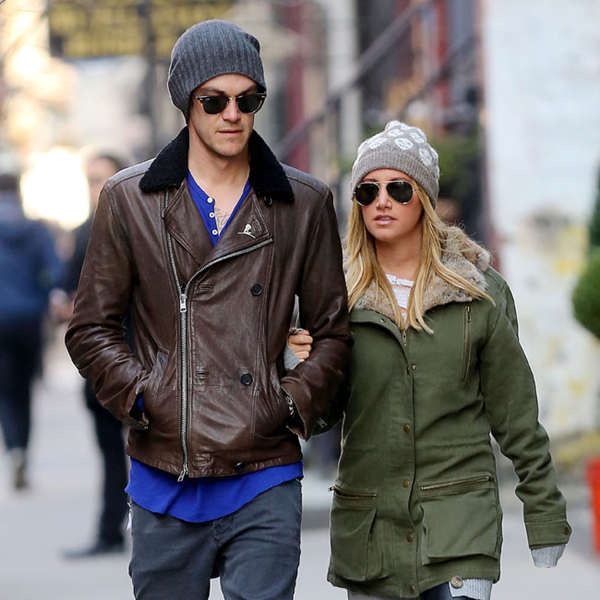 Ashley Tisdale and Christopher French [Photo/Agencies]
Ashley Tisdale wants to have a "small and private" wedding.
The former 'High School Musical' star got engaged to hunk Christopher French in August after only eight months of dating, but says she knew right away he was the man for her.
Speaking of her engagement, she told radio show 'On Air With Ryan Seacrest': "You know, I didn't [think it'd happen that quickly].
"I think I've been in long relationships in the past, but I think because of knowing what I wanted, I wouldn't have gone into a relationship, if it wasn't what I wanted.
"I was like, 'OK, this is the guy.' And he knew the same thing. With other relationships, you're trying too much and trying to make it work and then there's just a moment when you find somebody and you're like, 'Holy s**t! This is so natural.'"
When asked about wedding plans, Ashley, 28, said they have yet to set a date, but that the ceremony will be "small and as private as we can get it."
As well as working on her wedding, Ashley has been launching her music career, and explained how her recent single, 'You're Always Here', was inspired by her late grandfather.
She added: "With all the amazing stuff that's happened this year, some moments haven't been so amazing. I lost my grandfather exactly three months ago, and it's always hard to lose someone no matter how old or how young.
"I was inspired to start writing and it was helping me heal and I would go on walks and come home and have written stuff and Chris, who produces music, sat down and produced and we wrote this song together and that's the song for my grandfather."