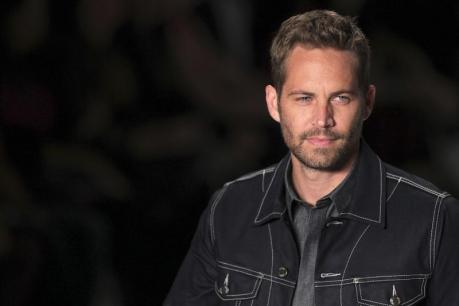 US actor Paul Walker presents a creation from Colcci's 2013/2014 summer collection during Sao Paulo Fashion Week March 21, 2013 file photo.[Photo/Agencies]
Autopsy results for "Fast & Furious" actor Paul Walker could be released as early as Tuesday, as medical examiners wait on dental records to identify the actor's body, a spokesman for the Los Angeles County Coroner said on Monday.
Walker, 40, who became a symbol of street-racing and car culture in his roles in the "Fast & Furious" franchise, was a passenger in a fiery one-car crash on Saturday in Santa Clarita, California, about 30 miles northwest of Los Angeles.
"We're waiting for dental records," county coroner spokesman Edward Winter said. "The bodies are unidentifiable."
Media reports identified the driver of the red 2005 Porsche Carrera GT that crashed into a utility pole and burst into flames as Roger Rodas, 38, a friend of Walker's who owned Always Evolving, an auto dealership and racing services company in Santa Clarita.
"Evidently both individuals were seen getting into the vehicle minutes before the crash," Winter said.
The Los Angeles County Sheriff's Department investigation has ruled out the possibility that Rodas and Walker were racing another car in the street after receiving a tip over the weekend about a second vehicle.
"That lead has been exhausted and determined that was not to be credible," Sergeant Rich Pena said.
Walker and Rodas were both drivers for the Always Evolving racing team.