Leehom Wang discloses girlfriend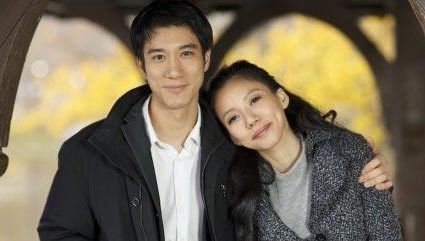 Chinese-American singer-songwriter Leehom Wang and his girlfriend Li Jinglei. [Photo/china.org.cn]
BEIJING -- Chinese-American singer-songwriter Leehom Wang disclosed that he has a girlfriend, for the first time.
The superstar said in his micro blog today (November 27) that his girlfriend is named Li Jinglei, 27 years old, and studies in Columbia.
"I have been very lucky to meet a girl who I can hold hands with and who can enjoy a future with me. She's not a person in showbiz, so you won't know her. And I don't want you to know her by other means… My dad and mom love her, I hope you will love her too," Wang said.
The 37-year-old singer also uploaded a photo of him and his girlfriend.
Wang is currently based in Taiwan. He was formally trained at the Eastman School of Music, Williams College and the Berklee College of Music, his musical style is known for fusing Chinese elements, such as Beijing opera, with hip-hop and R&B. He has also acted in several popular films, including Ang Lee's "Lust, Caution" and Jackie Chan's "Little Big Soldier."