Na Ying sings theme song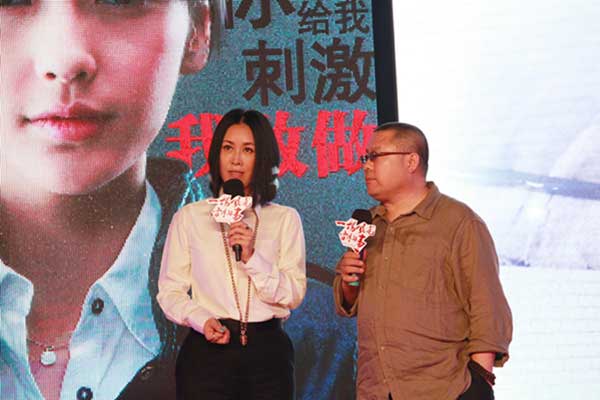 Mainland diva Na Ying sings the theme song of Crimes of Passion, a gang thriller and romance film that premiered on Aug 8. Na, 46, has been an established pop singer for decades, and her latest role is as the judge of The Voice of China, a smash singing reality show.
The song, titled Love Is a Happy Bullet, was originally sung by rock star Wang Feng, also a judge at The Voice of China. Na invites Luan Shu, former member of the legendary rock band Black Panther, to re-orchestrate the song to turn it from being "outrageous" to "comforting".
Crimes of Passion tells the love story between a female police officer and her target, son of a gang lord. The film is directed by veteran filmmaker Gao Qunshu.
Related:
Na Ying shoots new ad photos
Singer Ella Chen to join 'The Voice of China'
'Voice of China' returns as king of ratings