Romeo Beckham won't appear in Vogue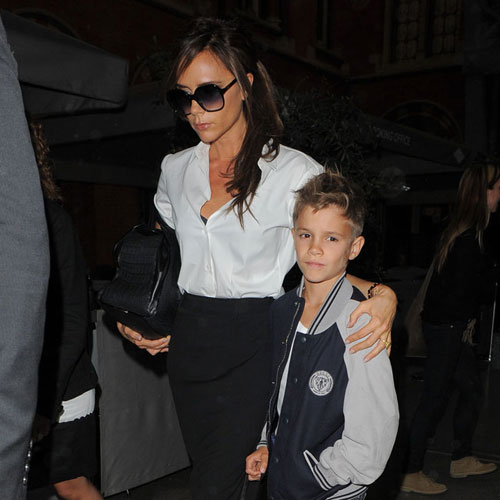 Romeo Beckham won't be appearing in the pages of Vogue.
Related: Romeo Beckham: New face of Burberry
The 10-year-old Burberry model - whose parents are showbiz power couple David and Victoria Beckham - has been deemed too young to pose in the iconic fashion magazine as its international editors believe it would set a bad example.
Alexandra Shulman, British Vogue's editor, tweeted: "Romeo Beckham @Burberry doesn't meet Vogue model health initiative criteria of over 16's only. (sic)"
The company launched a Health Initiative in May whereby the 19 international editors of Vogue agreed to promote a healthy body image within the industry.
The pact stated: "We will not knowingly work with models under the age of 16 or who appear to have an eating disorder."
However, the magazine will be running Burberry's new spring/summer 2013 campaign, which was shot by Mario Testino and sees the cheeky child posing in one of the fashion house's trademark trench coats.
Alexandra added: "To clarify Vogue no under sixteen model ban is in pages of our magazine. We don't control runways or advertising."
Model Edie Campbell - who stars in the Burberry ads alongside Romeo and regularly appears in Vogue - was quick to contest: "what about features on - e.g. - Chloe Moretz?" , referring to the 15-year-old actress.
Alexandra replied: "Pre model health initiative rule but child actors probably in a different category".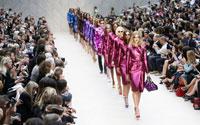 Photos: