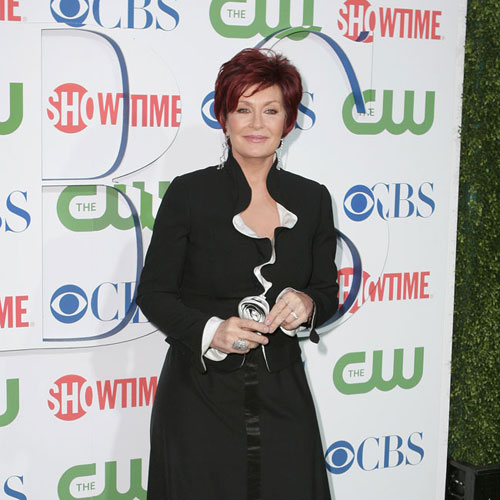 Sharon Osbourne spent $250,000 (£155,000) on the gene tests which saved her life.
The 60-year-old TV presenter - who battled colon cancer in 2002 - said it was a "no brainer" to have a double mastectomy after undergoing an advanced DNA "geno" screening which revealed she was at risk of contracting breast cancer.
Speaking to DJ Howard Stern, Sharon - who went for the tests with 64-year-old rocker husband Ozzy - said: "It was hugely expensive - $250,000. The scientists wanted to see how Ozzy had lived so long despite the drink and drugs.
"I said he would do it and they said, 'We are doing you, too. The tests tell you all your genes and what you might get or have got.
Related: Sharon Osbourne: 'AGT did not ask me back'
"My husband walks away and he is genetically blessed and is perfect, thank God. But I had colon, breast and ovarian cancer genes."
"I had my entire breasts cut off and they rebuilt them."
The 'Talk' host - who was initially due to have a leaking breast implant repaired - is pleased with the appearance of her breasts following the operation and insists she is happy with her image.
She added: "When you're my age it is not that I don't care, it's that I am past all that. I love being glamorous and looking the part, but it is not the be all and end all.
"Remember I was bald from cancer, no fingernails and toenails with chemo, and now it is the t**s.
"They look very small and perky, like they belong on somebody else but me. I have only got one nipple but I am going to have the other done.
"I am so busy and now it looks like my t**s wink at my husband every morning."