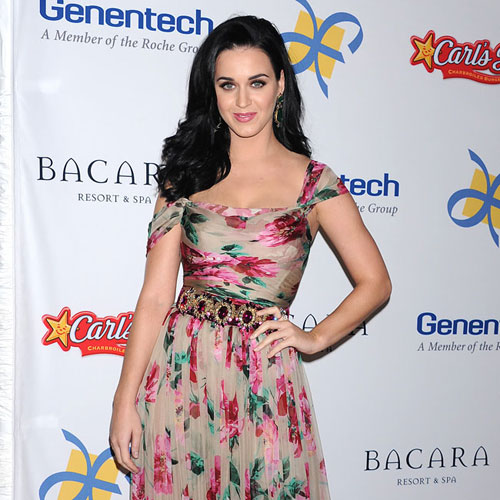 Katy Perry has signed a new fragrance deal with Coty Inc.
The 'Firework' singer has agreed a contract with the beauty giant, which will involve creating a new line of signature fragrances, while Coty will immediately begin distributing Katy's existing fragrances, Meow and Purr.
Related: Katy Perry 'obsessed' with John Mayer
Katy said: "I'm excited to share what's next in my perfumed world, as well as making Purr and Meow more accessible worldwide."
Renato Semerari, president of Coty Beauty, told WWD of the 'California Gurls' hitmaker: "Katy is original and daring - her unique approach to music and life will serve as the inspiration behind her innovative new scents and allow us to explore new avenues of scent creation."
Katy has previously spoken about celebrity perfumes, saying she is very involves with hers and wouldn't put her name to something she's not proud of.
Related: Katy Perry and Rihanna fall out
She said: "I have seen a lot of the perfumes out there - some of my peers - and I'm like, 'Did you really approve this?' You can't just cash in all the time. I've always told anyone I'm working with that if I don't like the product, I'm not going to show up."