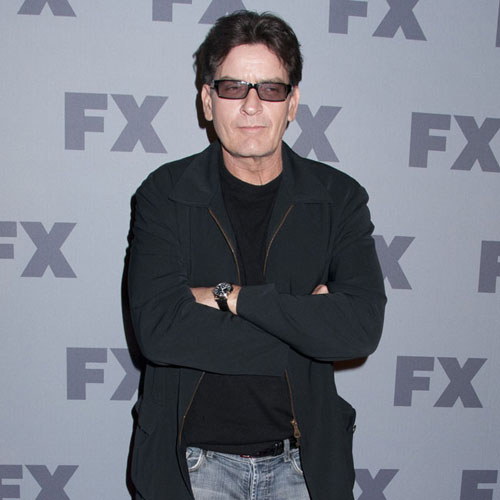 Charlie Sheen gave away all of his earnings from 'Scary Movie 5'.
The former 'Two And A Half Men' star - who reportedly sent his co-star Lindsay Lohan a cheque for $100,000 to cover almost half of her hefty tax bill after they bonded while filming the movie together - is said to have given the rest of his fee to charity.
Related: Lindsay Lohan befriended by Sheen, loses out as Liz
A source close to the 47-year-old 'Anger Management' star told gossip website TMZ.com that the actor was paid a total of $250,000 for one day's work on the movie in September.
Related: FX orders 90 'Anger Management' episodes
And the insider revealed that the 26-year-old actress wasn't the only person to benefit because he donated the remaining $150,000 to three different charities.
The charities have not been identified yet but they are said to have been selected by the director Malcolm D. Lee, as well as a producer and other people involved in the movie because Charlie was determined to give all of his earnings from the project away.
News of the wealthy actor's generosity follows reports that he gave Lindsay Lohan $100,000 to help her pay off a huge chunk of her $233,904 tax bill after they bonded on the set.
Related: Ashton Kutcher: highest paid TV actor
Charlie - who has been in rehab five times - topped the Forbes list of highest paid actors on TV last year and is reportedly worth $125 million.