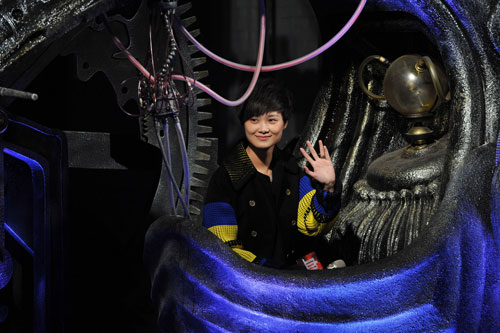 [Photo/China Daily]
Chris Lee, a pop singer and champion of the Chinese equivalent of American Idol, sings the theme song of The Guillotines, a star-studded kung fu thriller to be released on Dec 20.
Related: Everybody was kung fu fighting
Lee stars in the film, too, with Huang Xiaoming, Ethan Ruan and Shawn Yu - considered some of the sexiest young actors from the mainland, Taiwan and Hong Kong. The film, directed by Hong Kong veteran Andrew Lau - who helmed the smash-hit series Infernal Affairs - revolves around a mysterious weapon in ancient China.
Lee, 28, won the Super Girls TV singing contest followed by tens of millions of viewers in 2005. The Guillotines is her third film.