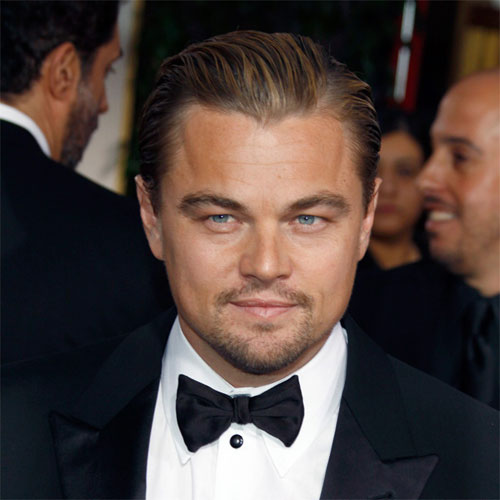 Leonardo DiCaprio wants to invest in art.
The actor is currently filming the 'Wolf of Wall Street' in New York and during his time off has been attending auctions in order to choose some pieces for his personal collection.
Related: Leonardo DiCaprio's charity birthday bash
Leonardo was spotted viewing Andy Warhol's 'Flowers' at the Eykyn Maclean gallery and later attended the Contemporary Art Auction at Christie's Auction House.
A source told the New York Post's Page Six: "Leonardo came through the exhibit on several days with a posse of guys. He entered the sale hiding under a baseball hat with his cell phone glued to his ear."
Leonardo, 38, will have some extra cash to spend on art in the coming months as he recently listed his Malibu mansion for $23 million.
The 'Shutter Island' actor - who paid $6 million for the oceanfront property in 2002 - had been offering the Cape Cod-inspired compound for rent over the summer, but decided to put it up for sale.
Related: Leonardo DiCaprio not ready to settle down
The refurbished property has seven bedrooms and six-and-a-half bathrooms, but it is the outdoor amenities most likely to prove a hit with potential buyers.
The lavish grounds boast a beach-front deck, a fire pit, lawn area and separate gardens.
The compound - which is spread over 2,633 square feet - is divided into a four-bedroom main house, with an additional two-bedroom detached guest home.
When he put the estate up for rental, the asking price was $150,000 a month for six months or less.