Nicki Minaj barred for own album party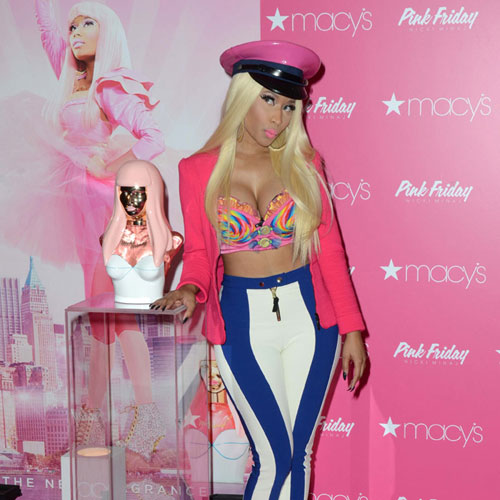 Nicki Minaj was denied entry to her own album release party.
The 'Moment For Life' singer - who is set to make her debut as a judge on the new season of 'American Idol' on January 16 - is reportedly very unhappy after police prevented her from celebrating the release of her new album 'Pink Friday: Roman Reloaded The Re-Up' with her entourage at New York hotspot Greenhouse Nightclub last night (20.11.12) because the club was already full to capacity.
Related photos: Nicki Minaj promotes cosmetics
A source told gossip website : "Nicki turned up to the club with about 25 people at 3:30 in the morning. She wanted to celebrate with her fans, but she was denied entry at the door by the police because they said the venue was at capacity and there was nothing they could do to accommodate her."
According to insiders Nicki, 29, was scheduled to make an appearance alongside rappers and music producers Flo Rida and Fabolous but arrived at the event - which was being sponsored by Smirnoff Ice Cake - too late.
An eyewitness said: "Nicki wasn't happy about it, so she and her group just left."
Earlier this week, the rapper admitted she won't even be able to watch herself on 'American Idol' when it hits screens because she is afraid she will be too much like Simon Cowell and overly honest.
She said: "I'm scared. Maybe I shouldn't have been so like... It's hard for me to not say how I really feel.
"Everyone else is so nice. I was just thinking back about some things and I was like, 'I wonder if that was not so nice.'
"I don't think I'm going to be able to watch it. I'm going to be so nervous. But I know people are going to love it. I think it's a great dynamic."