Heidi Klum is happy with bodyguard boyfriend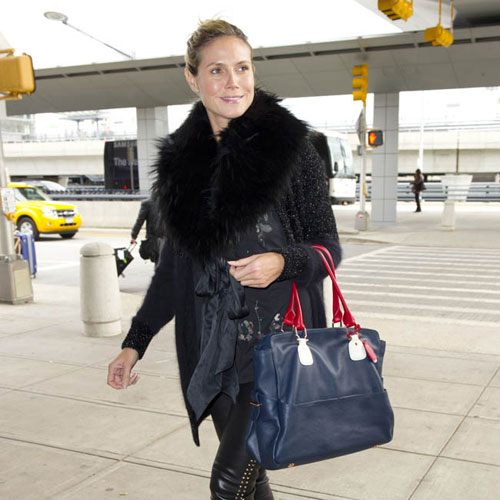 Heidi Klum is "very happy" with her new relationship.
Related photos: Heidi Klum to make EMA super sexy
The supermodel - who split from husband Seal earlier this year - recently revealed she is dating her bodyguard Martin Kirsten and says she and her children Leni, eight, Henry, seven, Johan, five and two-year-old Lou are in a great place.
Related: Heidi Klum has 'moved on' from Seal
She told chat show host Ellen DeGeneres: "I'm very happy. The kids are very good. They're happy. They're great and ... you know, obviously they don't hear a lot of the news and everything so they just celebrated Halloween obviously here in Los Angeles. ... They're happy."
The 39-year-old model recently insisted nothing has changed since she began a relationship with Martin in September and revealed the most important people in her life will always be her four children.
She said: "Nothing has changed for us. Not for the kids and not for anyone around us. It's not different for anyone than it was before.
"My children are everything for me. I've always wanted to have a big family. And I'm fortunate enough to have four."