George Clooney helps aspiring actor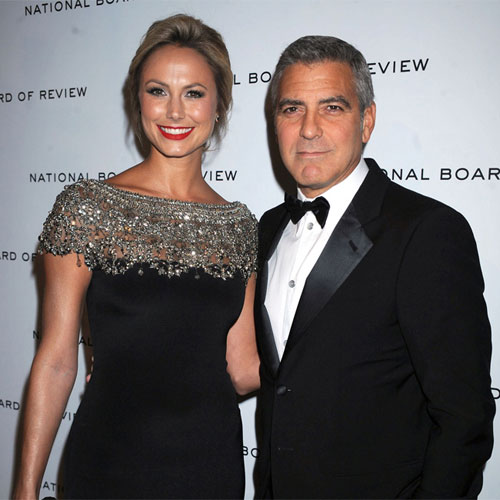 George Clooney offered to help an aspiring actor with cerebral palsy.
The big hearted star was attending the 26th Anniversary Carousel Of Hope Ball in Beverly Hills on Saturday (20.10.12) when he met Cody La Scala, 25, who suffers from the motor condition and offered to help the aspiring actor in any way he can after Cody confessed to being an admirer of his work.
Related: Celebrities attend Carousel of Hope Ball
A source told RadarOnline: "George was so touched. It was so cute. He hugged Cody and introduced him to Stacy[Keibler]. They chatted for a bit and George encouraged him to follow his dream, took down his number and promised to make some calls!"
George also helped Cody to meet his celebrity crush when the young man revealed he thought the former 'Baywatch' babe Carmen Electra was "hot".
The Hollywood hunk called her over where Carmen gave Cody a kiss on the cheek and enjoyed a chat with him."
Earlier in the night, KISS bass player admitted Gene Simmons admitted to a "boy crush" on George.
He said: "What do you girls say when you like another girl, but you're straight?"
When told he was referring to a "girl crush," he added, "George could be my 'boy crush'."